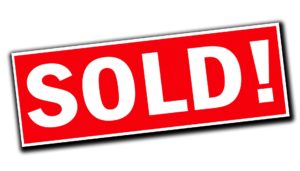 When you're selling a home, you can expect that any offer you receive will have a clause that allows the buyer to have the structure and systems inspected. In addition to a whole-house inspection, many buyers today are opting for HVAC-specific inspections as well.
To ensure a fast, complication-free sale, take these steps with your HVAC system before listing your home:
Schedule an HVAC Maintenance Visit
If your heating and cooling system hasn't had a professional checkup recently, it's vital to schedule one before you put your home on the market. An in-depth inspection, cleaning, and tuneup of the HVAC components ensures that everything is running reliably, safely, and at maximum efficiency. Once you've listed your home, change the air filter monthly to maintain essential airflow and the equipment's efficiency.
Complete Necessary HVAC Repairs
If your HVAC pro advises you about any problems that need repair during their visit, follow their advice and get them taken care of prior to listing your home. When they're completed, you'll have peace of mind that a buyer's inspection won't reveal any concerning HVAC deficiencies.
Have the Ductwork Checked
If the ductwork is damaged, leaky, or lacks insulation, it directly affects your HVAC equipment's performance, and it's likely something that an inspector will note and make a buyer aware of. You can prevent potential problems by having your HVAC pro check the accessible ductwork, fix any damaged or disconnected sections, and then seal and insulate it properly.
Consider Upgrading Aging HVAC Components
If the technician tells you that your HVAC equipment is near the end of its useful lifespan, replacing it before you put your home up for sale may be the wisest option. Having a brand-new, efficient HVAC system in place can make your home more attractive to buyers. Those same buyers may walk away if they learn that the equipment is older, less efficient and likely to need replacement in the near future.
To schedule an HVAC inspection before selling a home in the Fort Wayne area, contact us today at Hartman Brothers Heating & Air Conditioning.
Our goal is to help educate our customers in New Haven, Indiana and surrounding Fort Wayne area about energy and home comfort issues (specific to HVAC systems). For more information about HVAC considerations and other HVAC topics, download our free Home Comfort Guide or call us at 260-376-2961. 
Credit/Copyright Attribution: "KoalaParkLaundromat/Pixabay"