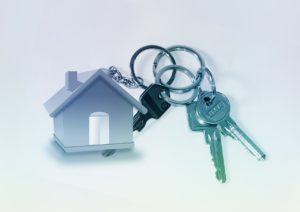 Whether you are moving to a newly built home, a fixer-upper, or an older home in fine shape, determining the condition of the HVAC system be a priority. After all, your HVAC system is going to use up to half of your home's energy consumption and bear the responsibility for keeping you comfortable through the seasons.
So, when you are buying a house, consider these helpful tips to shed much needed light on the HVAC system.
Check the Warranty
You shouldn't assume that only a new HVAC system is going to offer you the peace of mind of a warranty. If the HVAC is warrantied, find out the details. Is it transferable? What is covered and for how many more years? Dig a little deeper to learn if the system is covered by an HVAC contractor's guarantee.
Efficiency Matters
If your HVAC system isn't very energy efficient, you may find yourself choosing between being comfortable or saving energy. With a newer high-efficiency HVAC system, you enjoy both! Check the SEER, HSPF, and AFUE ratings of the HVAC units. The higher then number, the greater energy savings and generally better service.
Maintenance and Repairs
Check the HVAC maintenance and repair records of the houses you are considering buying. A lack of annual maintenance or no records is a red flag. In general, an HVAC unit that has received annual professional service will deliver better efficiency and last longer.
Duct Design
As you walk through each room of a home, be mindful of your comfort. Did you notice any drafts? Are temperatures different from one room to another? Duct design is largely responsible for maintaining even comfort throughout, and they should be inspected.
Advanced Features
For superior comfort and energy efficiency, look for these HVAC advanced features and add-on systems.
Variable-speed technology maintains comfortable temperatures and delivers greater efficiency.
Zoning systems give you total control of airflow in different parts of your home.
Whole-home humidifiers alleviate dry indoor air common during the winter season.
Before buying a house in the Fort Wayne area, contact Hartman Brothers Heating & Air for a comprehensive HVAC evaluation.
Our goal is to help educate our customers in New Haven, Indiana and surrounding Fort Wayne area about energy and home comfort issues (specific to HVAC systems). For more information about HVAC systems and other HVAC topics, download our free Home Comfort Guide or call us at 260-376-2961.
Credit/Copyright Attribution: "geralt/Pixabay"