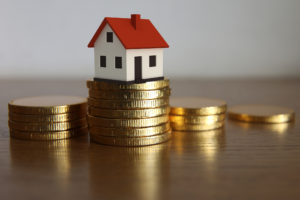 Sadly, air conditioner breakdowns can occur at the worst possible times. How do you deal with the unexpected loss of comfort? What will the AC repair cost? These are the biggest worries that homeowners have to face. To make life easier for you, we've compiled the average costs for A/C repairs.
Service Call Fee
This is the first A/C repair cost you'll incur. HVAC companies charge it to cover labor and the overheads related to dispatching technicians to your house. It usually costs $50 to 100. The fee rises if you need emergency repair services, for example, on the weekend or after hours.
Average Costs of Parts and Labor
The average A/C repair cost is $300 nationally. However, prices vary depending on the extent of damage as well as the complexity and materials needed to fix it.
For example, you'll pay less than $50 for a basic replacement filter. However, you'll pay us $136 for the more powerful MERV 16 filter. Remember, the higher the MERV (Minimum Efficiency Reporting Value), the smaller the particulates that the filter can capture from the air. But that's nothing in comparison to the $2,000 or more that you'll have to part with to replace the condenser coil.
Let's break down the average costs of other common A/C repairs:
Refrigerant leak repair — $200 to $1,500
Refrigerant recharge — $250 to $750
Thermostat replacement — $115 to $470
Drain pan replacement — $250 to $575
Fan motor repair — $200 to $650
Compressor replacement — $1,350-$2,300
Replacement of breakers, fuses, or relays — $75 to $290
Making AC Repair Costs More Affordable
Having to repair your air conditioner on short notice can hurt your wallet. Fortunately, a number of contractors offer payment plans that make repairs more affordable.
At Hartman Brothers, we offer three plans:
Basic — $15.17 per month
Preferred — $19.00 per month
Platinum — $24.17 per month
Besides favorable payments and an A/C tuneup, the plans also earn you discounts on service call fees. With the Platinum plan, you won't be charged a service call fee on any repairs.
Top HVAC companies can always customize their repair and maintenance services to meet your home's specifics and budget. If you're looking for affordable AC repair costs in the Fort Wayne area, don't hesitate to contact us at Hartman Brothers Heating & Air Conditioning.