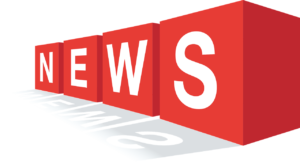 Effective HVAC design requires the integration of several individual components, all of which must work together to keep the system functioning properly. Here is a list of some of the most critical components and how they contribute to effective HVAC design:
The main unit
The main unit of your furnace, air conditioner, or heat pump contains the components that produce the heating and cooling your home needs. This unit can be installed indoors (in a basement or separate room) or, for heat pumps and some central air conditioners, outdoors near an external wall of your home.
Thermostat
The thermostat is a control device that, at its simplest, turns your HVAC system on and off. Older models were little more than on/off switches, but newer programmable thermostats give you precise control over the operation of your heating and cooling equipment. They can be set to reduce heating and cooling when it isn't needed. They can automatically restart the HVAC system to ensure the interior of your home is comfortable when you wake up in the morning or return from work in the evening.
Ductwork
The ductwork is the network of pipes that carries heated or cooled air from the main unit to points throughout your home, where the air exits from registers in ceilings or walls. Since all the conditioned air produced by your HVAC system moves through these pipes, they should be given particular attention to make sure they are well sealed to prevent air leaks. They should also be insulated to prevent energy loss through the relatively thin walls of the ducts themselves.
Air filters
Air filters help clean your indoor air by removing particulates from the air circulating through your HVAC system. They are usually installed within the main unit and should be easily accessible for regular changes.
Throughout Fort Wayne and the nearby northern Indiana communities, Hartman Brothers Heating & Air Conditioning is known for superior HVAC sales, service, and repair. Contact us today for more information on HVAC design and for expert assistance with choosing the right design elements for your new or replacement HVAC system.
Our goal is to help educate our customers in New Haven, Indiana and surrounding Fort Wayne area about energy and home comfort issues (specific to HVAC systems). For more information about HVAC design and other HVAC topics, download our free Home Comfort Guide or call us at 260-376-2961.
Credit/Copyright Attribution: "Pixaline/Pixabay"