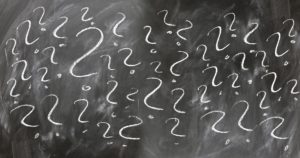 Ductless mini-splits are truly a wonder of modern technology. A type of heat pump, they offer the user the convenience of heating and cooling without the need for ducts to deliver it. That feature means they are often a perfect solution for conditioning the air in a variety of otherwise challenging situations. Here's some basic information on when to consider mini-split systems.
How Mini-Splits Work
Mini-splits, like other heat pumps, work by absorbing heat as refrigerant is pumped in and out of the house to cool and heat the home. They are powered by electricity, so are considered a clean type of heating and cooling. Further, since there's no air leakage through ducts, mini splits generally do their work efficiently -- as long as the home is well sealed and well insulated.
Mini splits consist of an outdoor compressor/condenser and one or more indoor air handlers, which, depending on the style, may be placed on the floor or mounted on the wall or ceiling, or be free standing. The two components are connected by a conduit with wiring and refrigerant lines.
Add-on
Whenever you plan an add-on to your home, you'll have to think about cooling and heating it. Does your HVAC system have enough capacity to cool and heat the addition, so that it is worthwhile to extend the ductwork? If not, you will have to consider some auxiliary system, such as baseboard heating, window unit for air conditioning or even a mini split. Mini-splits are available with varying capacities, depending on the size space you want to condition.
Attic or Basement
You may have an area that you plan to finish as a living space, but that will need extra cooling or heating. Adding ductwork may present challenges, so a mini-split system might be the best option.
Inadequately Cooled/Heated Zones or Rooms
If you have a room or zone that is difficult to cool or heat with your central, ducted system, a mini-split could be the solution.
To learn more about mini-split systems, contact Hartman Brothers Heating and Air Conditioning of Fort Wayne.
Our goal is to help educate our customers in New Haven, Indiana and surrounding Fort Wayne area about energy and home comfort issues (specific to HVAC systems). For more information about HVAC topics, download our free Home Comfort Guide or call us at 260-376-2961. 
Credit/Copyright Attribution: "geralt/Pixabay"