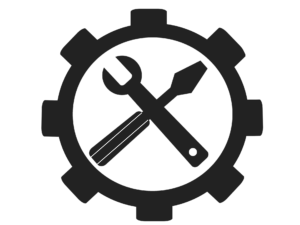 Fall maintenance around the home and yard lays the groundwork for a safe and comfortable winter. Your HVAC system is essential for both during the cold months ahead. Giving it the attention it needs beforehand increases its efficiency, safety and dependability.
Button up the Air Conditioner
As the leaves fall, clear them away from the outdoor condenser. Leaves could pile up on top of the condenser and, should you need to cool your home, they can block the airflow. Leaves and vegetation around the condenser itself also block the air, driving up cooling bills.
Clean the coils. If grass clippings or dust have collected on the coils, hose them off with a gentle spray of the hose. Home improvement stores sell cleaning sprays that will loosen any hardened deposits on the coils. Letting them build up could corrode them, causing refrigerant leaks.
Clear the drainpipe. Over the summer, dirt, dead vegetation and even insects can plug the pipe, which interferes with its drainage. A clogged pipe can freeze over the winter if condensation remains inside it, or the water might back up into the house when you use the A/C next summer.
Inside the House
Change the air filter. Nothing improves your furnace's energy efficiency better than a clean filter.
Schedule heating system maintenance. Gas furnaces should be professionally inspected, cleaned and adjusted each season. In this climate, they work hard keeping homes warm. Besides improving its performance, a clean furnace will run more safety. The HVAC techs check the gas lines and verify that the flue is clear.
Ask for a ductwork inspection as part of fall maintenance. Tight ducts are important, especially in the winter. Besides wasting energy, ductwork leaks degrade indoor air quality by pulling dust into your home's air. If you use a gas water heater or gas furnace, the ductwork leaks may pull their exhaust fumes into the air that contain carbon monoxide.
Each of these tasks is important for thorough fall maintenance for your HVAC system. To learn more, contact Hartman Brothers Heating & Air Conditioning, providing HVAC services for Fort Wayne homeowners.
Our goal is to help educate our customers in Yuma, Arizona about energy and home comfort issues (specific to HVAC systems). For more information about HVAC maintenance and other HVAC topics, download our free Home Comfort Guide or call us at 928-723-3183.
Credit/Copyright Attribution: "MashiroMomo/Pixabay"