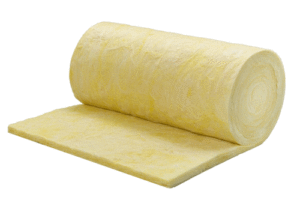 As most homeowners know, insulation is a great way to keep your home more comfortable while saving money and improving energy efficiency.
However, many homeowners don't know how to determine if they have the appropriate amount of insulation. In fact, some homeowners may not know that there are recommended insulation levels based on your climate and the type of insulation you're using.
The good news is, there are some relatively simple ways to determine if your home's insulation level is in the right range. You'll just need a few simple tools.
You'll be visiting your attic, so you may need a ladder, flashlight, and possible a board to lay across your joists if your attic doesn't have a solid floor.
How to Determine if Your Insulation Level is High Enough
When you get into your attic, do a visual check. If your insulation covers your joists in all areas, including the eaves, there's a good chance you have enough.
On the other hand, if your insulation is packed down level with or below the joists, you probably need more insulation.
In addition, you can check for signs of air leaks where you might need to seal your home for more efficiency. Insulation that appears damp or dirty can be a sign that airflow or condensation is occurring at that point, which usually indicates a leak.
Next, check to see if you have wall insulation in all your exterior walls. The simplest way to do this is to take off the cover of a wall outlet along each of your exterior walls. If you look around the edges of the outlet box, you should see some insulation. If not, consider adding insulation to any walls that are lacking it.
What to Do Next
If you determine that you probably need more insulation or need help with air sealing your home, contact an HVAC professional to see what the best insulation choices are for your home.
For more information to help you decide if your insulation level is sufficient for your Fort Wayne-area home, contact Hartman Brothers Heating & Air Conditioning today.
Our goal is to help educate our customers in New Haven, Indiana and surrounding Fort Wayne area about energy and home comfort issues (specific to HVAC systems). For more information about insulation and other HVAC topics, download our free Home Comfort Guide or call us at 260-376-2961.
Credit/Copyright Attribution: "john-kasawa/Shutterstock"