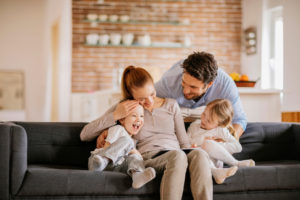 Instead of fretting over gifts for friends and family this holiday season, give them something for their HVAC system that promotes home comfort. It might be a gift certificate from an HVAC contractor for routine service or a stocking stuffer fun for the whole family.
Maintenance Gift Certificates
Why not surprise someone by having their HVAC system serviced by your HVAC contractor. Professional maintenance lowers heating costs, lengthens the system's lifetime, and prevents small problems from becoming safety or repair issues in the future.
You can select from a seasonal maintenance visit or give someone an annual maintenance contract. They'll benefit from seasonal visits, preferred appointment times and discounts on service calls and parts.
Thermostat Upgrades
Giving someone an upgraded or replacement thermostat could help them save energy and simplify their lives at the same time. You can make arrangements with your HVAC contractor to help them select and install it. Programmable thermostats are perfect gift for families away from home on a routine schedule.
Auxiliary Heaters
A space heater makes a good gift for someone who needs or wants it warmer in the winter than the rest of the family. If using in a child's room, choose the electric oil-filled radiator styles. They never get hot enough to burn even the most sensitive skin or start a fire if they come in contact with anything flammable.
Temperature Toys
Digital temperature guns are a perfect stocking stuffer and a good way to keep track of how well the HVAC system manages home comfort in each individual room. These devices read temperatures instantly and display them on an easy-to-read screen.
They're useful for finding hot and cold spots anywhere indoors and out. A homeowner might use it to discover ductwork leaks, air distribution imbalances, or system problems. The guns give accurate readings to find inadequately insulated areas in the roof and walls.
From practical to fun, these home comfort gifts are thoughtful and unique. For more information about our service plans, contact Hartman Brothers Heating & Air Conditioning, providing HVAC services for Fort Wayne homeowners.
Our goal is to help educate our customers in New Haven, Indiana and surrounding Fort Wayne area about energy and home comfort issues (specific to HVAC systems). For more information about home comfort and other HVAC topics, download our free Home Comfort Guide or call us at 260-376-2961.