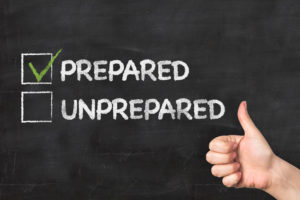 An HVAC system may have a less than pleasant look in addition to the noise it makes that can be quite a nuisance. For those reasons, you may want to have your unit installed in an inconspicuous place. Unfortunately, that may have an adverse impact on it. Read on to learn more about why you should pay attention to HVAC placement.
Effects of Wrong Placement of Your HVAC Unit
You may place your HVAC unit in your attic, garage, or basement so that it's out of sight or to save space or money. Let's take a closer look at the impact these locations may have on your unit.
Attic and Garage
Placing your heat pump or A/C condenser in the garage or attic space will downgrade your comfort. In the summer, the space will heat up. The heat will radiate back into your home. In the winter, the temperature of the space will drop. That could allow your home's heat to escape into this colder area.
Basement
If you place your condenser unit in your basement, it will essentially dump the extracted heat back inside your home.
Placing your HVAC unit in the attic, basement or garage not only reduces its efficiency but may also void the warranty on the equipment.
Where Should You Place Your HVAC Unit?
Put your HVAC unit in an area with good airflow. If you place your condenser outside, it will have access to a supply of air that's practically infinite. The location of your unit should also be somewhere it will operate in the shade majority of the time.
Don't plant vegetation around your units or install too many units close to each other. Ideally, you should place your unit in the north and east sides of your home.
Knowing where to put your HVAC unit can help extend its life and improve your home's comfort. For more information on HVAC placement and any other home comfort needs, please contact us at Hartman Brothers Heating & Air Conditioning. We serve the Fort Wayne area.
Our goal is to help educate our customers in New Haven, Indiana and surrounding Fort Wayne area about energy and home comfort issues (specific to HVAC systems). For more information about HVAC placement and other HVAC topics, download our free Home Comfort Guide or call us at 260-376-2961.