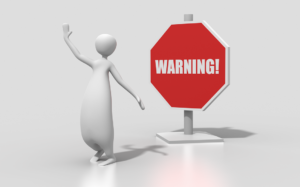 After a winter snow storm, some roofs look like a frozen waterfall, as snow on top melts and then refreezes when temperatures drop at night. Such so-called ice dams may look impressive, but they can also do major damage to the eaves of the roof as well as gutters and shingles and the interior of the home.
What Causes Ice Dams?
An ice dam occurs because a roof is warming unevenly — part of it warms to above 32 degrees where the snow melts, but along the edge, it's freezing. The roof warms because heat travels through the ceiling and into the attic.
Ice dams can even grow over several days, as the pattern of melting and freezing continues, and as water works its way back up the roof 5 to 10 feet.
Once the melted water starts leaking into the home, a cascade of other problems can ensue: water stains on the ceiling and walls, peeling paint, warped floor boards and soggy attic insulation.
The damage to a home often results in insurance claims for thousands of dollars, driving up insurance rates nationwide. Fortunately, there are things you can do to prevent ice dams.
Cooling Down the Roof
Follow these steps for a cooler roof:
1. Insulate your attic. If you can see the rafters in your attic, you need more insulation. Add blown-in fiberglass or cellulose, as these types fit tighter around obstructions in the roof than batts.
2. Air seal gaps and cracks. A major cause of heat loss into the attic is from air leaks. Gaps around light fixtures, chimneys, plumbing pipes and access hatches should be sealed with caulk and foam insulation.
3. Improve attic ventilation. Your attic should be drawing in cold air from the outdoors and pushing out warm attic air. In general, at least 1 sq. ft. of ventilation per 300 sq. ft. of attic floor area is recommended, but it's best to consult a roof expert.
To learn more about dealing with ice dams, contact Hartman Brothers Heating and Air Conditioning. We've served Fort Wayne and the surrounding area since 1963.
Our goal is to help educate our customers in New Haven, Indiana and surrounding Fort Wayne area about energy and home comfort issues (specific to HVAC systems). For more information about ice dams and other HVAC topics, download our free Home Comfort Guide or call us at 260-376-2961.
Credit/Copyright Attribution: "qimono/Pixabay"