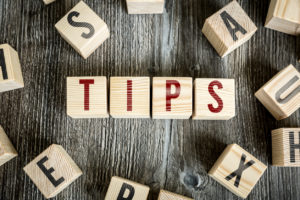 The steps you take to increase your furnace efficiency not only help you ward off the Fort Wayne winter chill for less, but also lengthen the life of your heating system.
Stay on Top of Maintenance
One of the easiest and most effective ways to increase furnace efficiency is to change your air filters on schedule. A dirty air filter interferes with the furnace's airflow, forcing the blower fan to work harder and use more energy. Common 1-inch fiberglass filters should be changed monthly during the heating and cooling seasons.
Keeping your air registers and vents, and the ducts behind them, clean promotes good airflow so your system can expend less energy distributing air. Twice a year, remove the covers from your air registers and return air vents, and wipe them down to remove dust. Use your vacuum's hose attachment to clean out the ducts as far back as you can reach, then replace the covers.
Beyond this, professional maintenance is critical. Many wear and tear problems in your furnace drag down the system's efficiency long before they show obvious signs. These are problems like loose wires, a dirty blower fan, and incorrect fan motor voltage. During an annual professional inspection, your technician can find and correct these problems so your furnace can achieve maximum efficiency and last longer.
Invest in Some Extras
If you don't have a programmable thermostat, consider having one installed. These thermostats let you pre-set energy efficient temperatures so you're not always fiddling with the thermostat and potentially wasting energy by setting it higher than it really should be.
If you find yourself cranking up the thermostat to get some heat to one stubbornly chilly part of the house, your home might be a good candidate for a zoned system. These systems use a main control panel, programmable thermostats, and dampers inside the ducts to let you control which parts of your home receive more or less heat.
For pro tips on boosting your furnace efficiency, contact us at Hartman Brothers Heating & Air Conditioning anywhere around Fort Wayne.
Our goal is to help educate our customers in New Haven, Indiana and surrounding Fort Wayne area about energy and home comfort issues (specific to HVAC systems). For more information about furnaces and other HVAC topics, download our free Home Comfort Guide or call us at 260-376-2961.