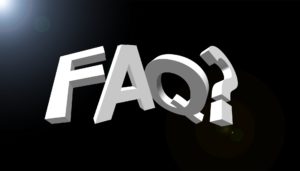 In Fort Wayne, winter can be serious business. That's why it's important that your furnace is running right. Today's furnaces are generally very reliable, as long as you keep up good annual maintenance. Scheduling regular maintenance can help detect small problems so they can be corrected before they evolve into major repairs or even replacements.
Following are five tips for maintaining your furnace:
You've probably heard this before. A clean air filter will assure better air flow, which is key to efficient performance. It also keeps dirt out of the parts of your furnace, so that static and wear are reduced, and the parts last longer. Clean filters also do a better job of trapping airborne pollutants that reduce your indoor air quality.
2. Check the thermostat.
You can perform a basic test on your thermostat. At the beginning of the heating season, turn the thermostat up to see if the furnace reaches the set point in a reasonable amount of time. Change batteries, or with a wired-in model, check wires to see if they are loose or frayed. If you are capable, change the wires. If the thermostat isn't working right, you may need to replace it. After you've performed these tasks, have your technician test the thermostat for proper calibration during your maintenance visit.
3. Check controls.
Your furnace should turn on, runs and turn off as you adjust the controls. The fan should come on and run continuously if you turn the system to "on," or should cut off when it's on "auto."
4. Make sure all vents and registers are open and unobstructed.
Move away furniture, drapes and any other objects that might impede airflow. If the grilles are full of dirt, dust and pet hair, clean them with a vacuum attachment.
Your tech will check the heat exchanger, pilot light, condensate drain, burners and blower assembly to ensure proper performance of your furnace.
Want to learn more about maintaining your furnace? Contact Hartman Brothers Heating and Air Conditioning in Fort Wayne.
Our goal is to help educate our customers in New Haven, Indiana and surrounding Fort Wayne area about energy and home comfort issues (specific to HVAC systems). For more information about maintenance and other HVAC topics, download our free Home Comfort Guide or call us at 260-376-2961. 
Credit/Copyright Attribution: "geralt/Pixabay"