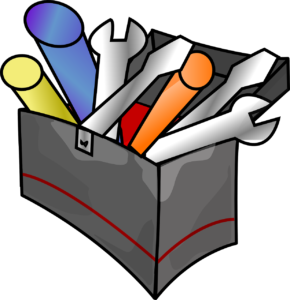 If you're planning to get away from the cold weather this winter, you'll want to take steps to safeguard your home while you're out of town. You can use the following vacation maintenance tips to help save energy and avoid any unnecessary damage to your home.
Shut the Main Water Valve
Shutting the valve can prevent a non-stop flood if one of your plumbing pipes freezes and ruptures. To limit the risk of frozen pipes, leave your sink cabinet doors open and turn off the supply valves on any water lines that are in vulnerable locations more prone to freezing.
Give Your Water Heater a Vacation
To save energy, flip the breaker to shut down your electric water heater. On a gas model, turn the supply valve to "off" or "pilot." You can reduce the danger of a flooded utility room or basement by closing the water heater's intake valve and draining the tank.
Get the Furnace Serviced
If you haven't done so yet this fall, schedule furnace maintenance now so you have a chance to get any necessary repairs done before your vacation departure date. When it's running safely and reliably, there's less risk of a failure while you're away.
Adjust the Thermostat Settings
If you still have a manual thermostat, you should put the temperature setting at 50 degrees. On a programmable model, put in vacation mode and don't forget to enter your expected return date so it can have the temperature back up at your usual comfort setting when you get home.
Maintain Ample Air Circulation
On your departure day, make sure that all the registers are open and unobstructed by anything that could hamper airflow, like furniture, drapes or household items. Before you head out the door, check that all your interior doors are open as well.
Change the Furnace Filter
Putting in a fresh filter helps avert airflow restrictions that might cause the furnace to overheat and shut down when you aren't home to reset it.
To learn more vacation maintenance tips for your Fort Wayne home, contact us at Hartman Brothers Heating & Air Conditioning.
Our goal is to help educate our customers in New Haven, Indiana and surrounding Fort Wayne area about energy and home comfort issues (specific to HVAC systems). For more information about winter maintenance and other HVAC topics, download our free Home Comfort Guide or call us at 260-376-2961.
Credit/Copyright Attribution: "clker-free-vector-images/Pixabay"