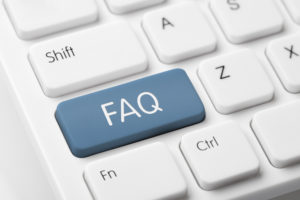 Fall is here, which means it won't be long before colder temperatures will be felt in the Hoosier state. Before winter arrives, it's important to have your home's furnace maintained and inspected by your local trusted HVAC company. Regular preventive furnace maintenance provides multiple benefits for you and your heating system. Here is an explanation of some of them:
Better heating system function
When you turn your furnace on this winter, you want it to work properly. Regular furnace maintenance ensures that the system and all of its components work correctly and will function when you call on them. During a maintenance appointment, your HVAC pro will check the system and test its operation. He will make adjustments and minor repairs as necessary. He will also be able to find out if there are any larger problems that need to be addressed.
Improved heating system efficiency
The more efficient your furnace, the less you'll pay for heating throughout the winter. Maintenance ensures that your high-efficiency furnace maintains its performance level. Even older systems with lower efficiency ratings can be improved by regular furnace maintenance. By checking, adjusting, and maintaining the components of your furnace, it will work better and produce heat more effectively. By cleaning and adjusting burners, for example, the furnace will be able to convert more fuel into usable heat.
Increased heating system safety
Gas furnaces consume natural gas to produce heat. This requires an open flame and a steady supply of flammable gas. In addition, the combustion of fuel produces the lethal gas carbon monoxide, which needs to be effectively vented to the outdoors. Preventive maintenance ensures that all of these potentially dangerous elements of furnace operation are checked to ensure safe operation. Heat exchangers, in particular, will be inspected to make sure they are not damaged.
Hoosier HVAC customers in Fort Wayne and the neighboring northern Indiana cities can count on Hartman Brothers Heating & Air Conditioning for top-quality heating and cooling services. Contact us today for more information on the importance of furnace maintenance and to schedule a maintenance appointment before the onset of winter.
Our goal is to help educate our customers in New Haven, Indiana and surrounding Fort Wayne area about energy and home comfort issues (specific to HVAC systems). For more information about maintenance and other HVAC topics, download our free Home Comfort Guide or call us at 260-376-2961.