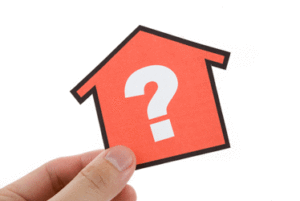 Furnace motors are made to last for several years in most cases, but they don't last forever. If your motor is showing signs of serious wear and tear or if it's broken, you'll need to consider furnace motor replacement. Keep in mind that you don't have to automatically go with the same type as your current one. The following information can help you choose between an ECM and PSC motor.
ECM vs. PSC Motors
Permanent split capacitor, or PSC, motors are built to turn on and off and run at a constant speed. Electronically commutated, or ECM, motors run at variable speeds. In general, these motors start to run at slower speeds and gradually speed up as needed. When it comes to furnace motor replacement, should you go with an ECM or PSC motor? Consider the following differences between the two before making your decision.
Energy Efficiency
ECM motors offer greater efficiency over PSC motors. PSC motors don't provide you with a way to change the amount of energy they use while they're running. ECM motors adjust the amount of energy used as their speed changes, resulting in reduced energy bills over time.
Cost
If cost is a concern, keep in mind that PSC motors are typically less expensive upfront than ECM motors. However, ECM motors save you more money over the years by using less energy overall. This can help you offset the cost of having an ECM motor installed in your furnace.
Maintenance
ECM motors usually require less maintenance than PSC motors. This is mainly due to the fact that these motors run at variable speeds rather than running at a constant speed. These variable speeds reduce the amount of wear and tear on ECM motors.
Comfort and Air Quality
ECM motors typically run for longer periods of time using lower amounts of energy. This leads to increased air filtration and and better comfort when you're heating your home.
If you're looking into furnace motor replacement, please contact Hartman Brothers Heating & Air Conditioning for help. We offer dependable heating and cooling services for Fort Wayne homeowners.
Our goal is to help educate our customers in New Haven, Indiana and surrounding Fort Wayne area about energy and home comfort issues (specific to HVAC systems). For more information about furnace motors and other HVAC topics, download our free Home Comfort Guide or call us at 260-376-2961.
Credit/Copyright Attribution: "feng-yu/Shutterstock"