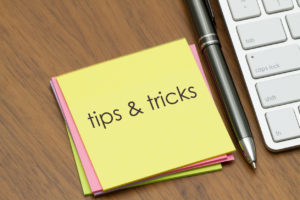 If you set a comfortable temperature on your thermostat, but some rooms in your home always feel too cool or too warm when your HVAC system is running, it's not a situation that you simply have to live with. A skilled HVAC professional can diagnose and solve many common causes of uneven cooling, including these three:
Incorrectly-Sized Equipment
When your air conditioner or heat pump isn't sized accurately for your home, uneven cooling can result. Equipment that doesn't have enough cooling capacity simply can't keep all of the space at a comfortable temperature. If the equipment is oversized, it can reach the thermostat's target temperature too quickly and cycle off before the entire house is sufficiently cool. To fix this issue, you need to have a knowledgeable HVAC contractor perform a detailed load calculation and invest in new equipment that's sized correctly based on Manual J and S from the Air Conditioning Contractors of America (ACCA).
Single Thermostat in a Two-Story Home
If you have a two-story home with a single thermostat located on the main floor, the upper level rooms may not cool down enough for comfort. A viable solution to this problem is installing a zoning system. Zoning divides a home into two or more areas for cooling using motorized dampers in the duct system. Independent thermostats are installed in each zone, which are wired to a centrally-located control panel for ease of programming.
Ductwork Deficiencies
Issues with the ductwork are a frequent cause of inconsistent cooling. Undersized ducts, long runs, insufficient cold air returns or poor air balancing can impact proper air distribution throughout the house. Duct defects like crushed, obstructed or disconnected sections, leaks around the joins and seams or a lack of insulation can also result in some rooms not receiving enough cool air. Your HVAC technician can inspect the ductwork and perform various tests to identify the underlying cause and advise you on what needs to be done to solve the problem.
If you're dealing with uneven cooling in your Fort Wayne home, contact us at Hartman Brothers Heating & Air Conditioning for expert solutions.
Our goal is to help educate our customers in New Haven, Indiana and surrounding Fort Wayne area about energy and home comfort issues (specific to HVAC systems). For more information about HVAC system problems and other HVAC topics, download our free Home Comfort Guide or call us at 260-376-2961.