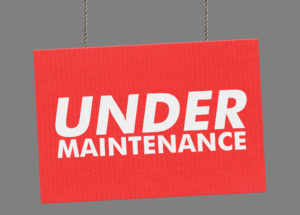 With warmer spring weather just around the corner, now is the perfect time to schedule your cooling system maintenance visit. According to the Energy Star program from the Department of Energy (DOE), completing an effective spring HVAC checklist that covers all the necessary maintenance tasks can keep your system operating efficiently and reliably throughout the cooling season.
Key Tasks for Effective Spring HVAC Maintenance
Energy Star also advises that an HVAC technician should complete the following key tasks during a spring cooling system assessment, cleaning and tuneup:
Check the thermostat's accuracy and functionality to maximize energy efficiency and comfort.
Assess all the system controls to make sure it runs properly and safely. Check the startup cycle too, to ensure that the system starts, operates and shuts down properly.
Verify correct voltage and current on the motors, and tighten all electrical connections to ensure safe operation and minimize the risk of premature component failures.
Clean the indoor evaporator and outdoor condenser coils. Clean coils are essential to maintain cooling efficiency and avert unnecessary strain that increases energy usage, and wear that can shorten the lifespan of key components.
Lubricate the moving parts on all the system motors to reduce damaging friction and minimize their electricity usage.
Check the system's refrigerant level and top it up if required to match the manufacturer's specifications. The correct level of refrigerant maintains the equipment's operating efficiency and can help prolong the service life of system components.
Inspect and flush the condensate drain system to keep water draining freely and prevent humidity problems or damaging backups.
Clean and make any needed adjustments to the blower assembly, and replace the air filter. These tasks help maintain proper airflow through the HVAC system, which is vital to keep it running efficiently and reliably. As a homeowner, it's important that you to check the filter monthly and replace it as needed throughout the cooling season.
To learn about all the important tasks we include on our spring HVAC checklist, or to schedule an HVAC maintenance visit in your Fort Wayne home, contact us today at Hartman Brothers Heating & Air.
Our goal is to help educate our customers in New Haven, Indiana and surrounding Fort Wayne area about energy and home comfort issues (specific to HVAC systems). For more information about other HVAC topics, download our free Home Comfort Guide or call us at 260-376-2961.