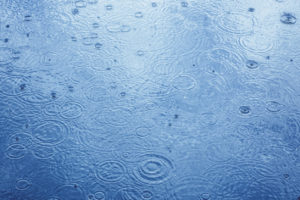 The spring season often comes with the threat of severe storms in the Fort Wayne area. Although your HVAC system is made to be durable in all kinds of weather, bad storms can end up damaging it. Follow these storm preparation tips to make sure that your HVAC system is as protected as possible from damage.
Secure Loose Objects
Spring storms can bring high winds to the area. These winds can pick up loose objects and fling them around your property, which could damage your HVAC system. As part of storm preparation, put away any garden items, toys, outdoor chairs and other objects that could be blown around by high winds. Keep these items secure in an outdoor shed, garage, or other sheltered area.
Protect Your Outdoor Unit
Rain, wind, and other elements of spring storms can damage the condenser in your outdoor unit. Placing a protective cover on your outdoor unit helps reduce the risk of damage during these storms. You should also turn off the outdoor unit and avoid using it until the storm has passed. Electrical surges that can occur with power outages could hurt your system if it's up and running at the time.
Consider Adding Hail Guards
Larger pieces of hail can severely damage the outdoor unit of your HVAC system. These guards offer protective coverings and filters that prevent hail from putting dents in your HVAC system or causing other types of damage.
After a Storm
Once a severe storm has passed through the area, you should uncover your outdoor unit and check it for signs of damage. You might notice damaged wires or refrigerant lines, bent condenser coil fins or flooding around your outdoor unit. If you spot any signs of damage, have an HVAC technician come to your home to inspect your system and make any necessary repairs. Don't attempt to use your system until it's fixed.
If your HVAC system needs repairs or maintenance after a storm, please contact Hartman Brothers Heating & Air Conditioning. Our technicians in the Fort Wayne area can provide you with quality HVAC services.
Our goal is to help educate our customers in New Haven, Indiana and surrounding Fort Wayne area about energy and home comfort issues (specific to HVAC systems). For more information about other HVAC topics, download our free Home Comfort Guide or call us at 260-376-2961.