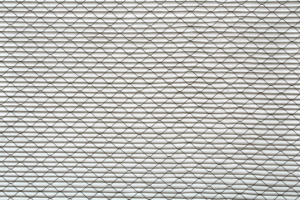 Homeowners concerned with indoor air quality often want to know if washable, or so-called permanent air filters, might do a better job removing airborne particulates than the standard mechanical filters that are most often used.
The fact is, these filters have some advantages, but also some drawbacks you might want to consider before you make the switch. Read on for what you need to know about washable air filters.
What Makes Permanent Air Filters Permanent?
First, nothing in life is permanent, so even though these filters are designed to last a long time, you will one day need to replace yours. That said, they do eliminate the need to continuously change the filter in your HVAC system.
Constructed of several layers of vented metal, these filters — also known as electrostatic filters — work by creating a static charge that attracts particulates as they pass through in the system's return air.
To work properly, these filters must be washed at least once a month to remove the stuck particulates. Depending on the way they are constructed, it may be necessary to disassemble the filter and scrub each layer.
The Good and the Bad
So what's the best thing about electrostatic filters? The top reason to use them is that you won't have to buy, change and throw away filters every one to three months. You're eliminating a task, but also eliminating some extra garbage in landfills by not adding your HVAC filters to the pile. Also, though washable filters cost more, you won't be buying more than one for a good while.
On the negative side, these filters are held by many HVAC pros to not do quite as good a job as a high quality mechanical filter, particularly when it comes to capturing larger particles such as dirt and mold. They do an adequate job, in general, of capturing smaller particles such as pollen, dust and pet dander. Also, you may find washing these filters every month to be a bit of a chore.
For more on washable air filters, contact Hartman Brothers Heating and Air Conditioning of Fort Wayne.
Our goal is to help educate our customers in New Haven, Indiana and surrounding Fort Wayne area about energy and home comfort issues (specific to HVAC systems). For more information about washable air filters and other HVAC topics, download our free Home Comfort Guide or call us at 260-376-2961.
Credit/Copyright Attribution: "Sonia Sorbi/Shutterstock"