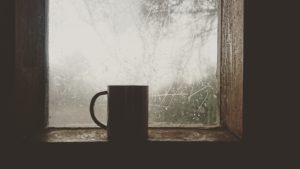 Fort Wayne winters can be a bear, but if your home is tightly sealed against the elements, you can stay comfy and cozy during the heating season while saving energy dollars. Air leaks compromise your comfort, increase your utility bills, and cause wear and tear on your HVAC system as it works overtime to keep up with the heating load.
Weatherizing windows is the best place to start air sealing your house. Drafty windows are common, especially in older homes, but sealing air leaks is an easy and inexpensive task that you can do yourself in a couple of afternoons or a weekend.
What You'll Need
Before you begin, have all the supplies you need on hand:
Rope caulk.
Silicone caulk.
Expandable foam caulk.
Adhesive-backed weatherstripping
Window insulation kits.
Caulking is easy, but if you've never done it, be sure to read the directions before you begin.
Weatherizing Windows Outside
Begin outdoors. Inspect the windows for large cracks and gaps, and seal these with expandable caulk. Using the silicone caulk, seal along the seam where the frame meets the wall. If you have storm windows, install them.
Weatherizing Windows Inside
Move indoors. Seal along the seam where the window frame meets the interior wall. Open the window, and install weatherstripping along the top and bottom of the frame so that it forms a tight seal when the window is closed. Use the rope caulk to seal along movable seams. This caulk can be removed in the spring. Install the window insulation kits if you don't have storm windows or if your windows are very old or drafty.
Conduct a Home Energy Audit
Windows aren't the only sites of air leaks around the house. Doors, baseboards, recessed lighting fixtures, and service entrances are other culprits. Identifying the location of air leaks in the house is made easy with a DIY or professional energy audit.
To learn how an energy audit can save you money on heating and cooling costs, or for more advice about weatherizing windows, please contact us at Hartman Brothers Heating & Air Conditioning, proudly serving the Fort Wayne area.
Our goal is to help educate our customers in New Haven, Indiana and surrounding Fort Wayne area about energy and home comfort issues (specific to HVAC systems). For more information about weatherizing windows and other HVAC topics, download our free Home Comfort Guide or call us at 260-376-2961.
Credit/Copyright Attribution: "israelbest/Pixabay"