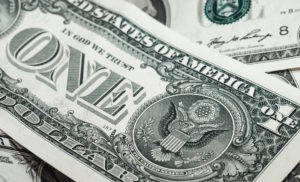 Optimum HVAC performance and efficiency doesn't happen by accident. It's the result of proper planning and design before the system's installed, then regular professional maintenance as the years go by. Pre-existing factors in the structure such as ductwork can also influence heating and cooling costs as well as indoor comfort. Here are some things to consider to make sure you get the most out of your HVAC system:
Get the right size. Installation of a new system should always be preceded by a professional load calculation to determine the precise BTU capacity required to heat and cool the house. Guesstimates aren't good enough — oversized and undersized units provide poor performance and impose higher operating costs. A qualified professional HVAC contractor uses industry-standard sizing software to accurately determine necessary capacity.
Install a better blower. When upgrading an A/C or furnace, upgrade the blower motor in the air handler, too. New ECM (Electronically Commutated Motor) technology reduces blower energy consumption by as much as 60 percent versus old single-speed blowers while circulating air more constantly and keeping indoor temperatures more consistent.
Utilize a programmable thermostat. By automating temperature control to fit your daily lifestyle, you gain precise comfort control and improved energy efficiency without constantly adjusting the thermostat manually. Separate programs for weekdays and weekends are included, as well as options like 'Vacation' temperature control while you're away. Used properly, a programmable thermostat can pay for itself in energy savings in a year or so.
Don't forget ductwork. Connecting a new furnace or A/C to deteriorating, leaky ductwork is self-defeating. Residential ductwork typically leaks 25 to 30 percent of the air supposed to circulate throughout the house. Have your ductwork pressure-tested to determine the leakage rate. If leakage exceeds standards, your contractor can discuss options to seal the ducts.
Schedule annual maintenance. Professional preventive maintenance keeps HVAC efficiency up to OEM standards and helps avoid unpleasant surprises like system malfunctions later in the season. It's also required by manufacturer's warranty terms.
Ask the professionals at Hartman Brothers Heating & Air Conditioning for more about getting the most out of your HVAC system.
Our goal is to help educate our customers in New Haven, Indiana and surrounding Fort Wayne area about energy and home comfort issues (specific to HVAC systems). For more information about HVAC systems and other HVAC topics, download our free Home Comfort Guide or call us at 260-376-2961.
Credit/Copyright Attribution: "TBIT/Pixabay"