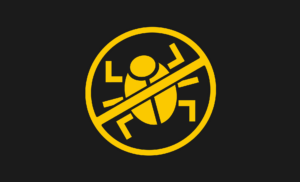 Pests in your home can bug you to no end — pun intended. They bring in germs, buzz around your head, and even clog up your HVAC unit. How do you bug proof your home to make sure you have peace of mind? You can start with these simple tips:
Weather-Proof Your Doors and Windows
Even though they'd typically fare better outside, many bugs want nothing more than to invade your home. This is often done through the gaps found around the edges of doors and windows. If you want to severely cut down on the number of pests you're forced to deal with, it's time to get out the caulk, spray foam, or weather stripping.
Seal Cracks Around Your Home
In addition to the edges around your doors and windows, bugs will slip in through cracks in the wall, whether it's rotting wood, broken bricks, or other structural weak spots. Either fix these problems yourself or call on the help of a professional technician.
Cover the Gap in Your Window Unit
If your home's A/C includes a window unit, there's a good chance that a gap exists between the cut-out area of the wall and the system itself. You'll want to fill this gap in as well, which will keep the little critters from getting inside your home and away from the unit as well.
Clean Up Your Yard
If your home isn't an attractive destination for bugs, you won't have to worry about them trying to get inside your home at all. While even the best-cleaned yard will have some pests in it, cutting down on clutter will keep many of them away. Piles of leaves and debris make fantastic breeding grounds for several types of tiny critters, and standing water attractive bugs like mosquitoes.
For more expert advice on making your home bug proof, or if you have any other home comfort questions, please contact the friendly professionals at Hartman Brothers Heating & Air Conditioning. We've serve the HVAC needs of Fort Wayne and the surrounding areas.
Our goal is to help educate our customers in New Haven, Indiana and surrounding Fort Wayne area about energy and home comfort issues (specific to HVAC systems). For more information about bug proofing and other HVAC topics, download our free Home Comfort Guide or call us at 260-376-2961.
Credit/Copyright Attribution: "rikiedr/Pixabay"