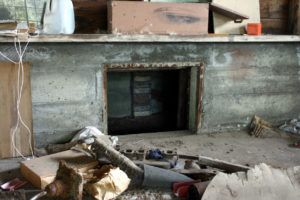 Your home's crawl space allows access to parts of your plumbing, wiring, and HVAC systems, so there will be times when you need to venture down there. When you do, proper crawl space safety is essential. In addition to being cramped, even in Fort Wayne's mild late spring and summer weather, the space can get hot and stuffy. A little preparation will keep you safe.
Inspect the Space
Before you enter a crawl space, check for hazards. Piles of debris can hide nails, broken glass, and animal nests. Puddles and even wet dirt pose the risk of shock if live wiring is around. A puddle could also be sewage or a chemical spill. In these cases, the crawl space should be cleaned before you start work.
Signs of mold mean you'll need an N95 respirator before you go in. If you see asbestos insulation or you smell gas or chemical fumes, however, don't enter.
If an HVAC technician will be working in your crawl space, they might need to test for flammable gases, toxic fumes, and sufficient oxygen.
Go in Prepared
Wear protective clothing such as a polyethylene jumpsuit, a hardhat with a lamp, sturdy boots, knee pads, and safety glasses. Protective gear is an important part of crawl space safety because an injury can make it harder, if not impossible, to get back out on your own.
Have a spare flashlight in case your head lamp dies. Take a phone with you and keep it within easy reach so you can call for help if you run into trouble. Take a bottle of water to keep yourself hydrated and consider packing a snack, too.
An HVAC technician will have an assistant standing outside the crawl space opening ready to help immediately if necessary. If you do the work yourself, ask someone to act as your assistant.
To hire a pro to do the job for you, contact us at Hartman Brothers Heating & Air Conditioning in the Fort Wayne area.
Our goal is to help educate our customers in New Haven, Indiana and surrounding Fort Wayne area about energy and home comfort issues (specific to HVAC systems). For more information about other HVAC topics, download our free Home Comfort Guide or call us at 260-376-2961.