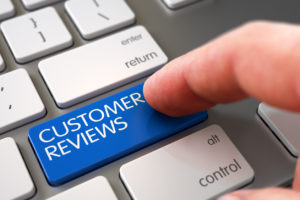 Online customer reviews have revolutionized the ways consumers provide input about their experience with a service provider, retailer or just about any business you can think of. But these reviews have also given businesses a whole new way to assess how well they're doing their job and to make improvements.
Sites such as Yelp, Nextdoor, Houzz, and Angie's List all give consumers an opportunity to rant or rave about a business they have dealt with. Naturally, businesses are thrilled when you're pleased and say so, but hearing the hard stuff about how to improve isn't a bad thing.
So if you need a little encouragement about taking the time to make a customer review, here are a few more reasons to nudge you in that direction — particularly when it comes to your HVAC consultant.
Four Reasons to Write Online Reviews
1. Positive reviews help the business owner know that the company is doing something right.
But maybe there was something about your HVAC installation you thought could have been improved. As long as you take the high road and offer constructive criticism, then you're helping them correct problems and learn to do a better job.
2. Positive reviews boost rankings.
Good reviews improve a website's rankings on search engines such as Yahoo!, Bing, and Google. The more reviews, the more the search engines recognize a business' importance.
3. Reviews promote loyalty and create a bond between consumer and business.
When the customer takes the time to write a positive review, feelings of loyalty are generated and that customer is more likely to go back to that business.
4. Positive reviews can help HVAC service providers and others boost sales.
These days consumers want to know about other people's experiences before they hire for a service or purchase a product. Taking the time to write a good review about a company you favor will help them increase sales and continue to offer their customers quality service.
To schedule maintenance or other services to rave about in your customer reviews, contact Hartman Brothers Heating and Air Conditioning of Fort Wayne.
Our goal is to help educate our customers in New Haven, Indiana and surrounding Fort Wayne area about energy and home comfort issues (specific to HVAC systems). For more information about other HVAC topics, download our free Home Comfort Guide or call us at 260-376-2961.