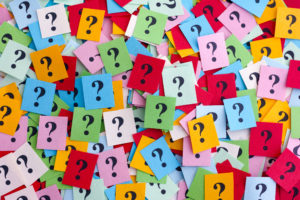 Rare is the day in winter when you can open the windows for clean, healthy air. Professional duct cleaning will reduce the indoor air contaminants that your furnace circulates through the air. Late summer or early fall is the ideal time to get rid of the accumulation of debris that lands in ducts over the years.
What's in the Ducts
The ducts contain plenty of irritating particles that collect over the years like:
Dust
Pollen
Dust mite waste
Animal dander
Mold spores and mold growth
Waste products from vermin and insects
Leaking ducts have a bigger problem with dirty ductwork because the leaks pull dirt, dust and insulation particles from the areas through which they pass. Even the cleanest home will have some debris in the ductwork. Remodeled or recently constructed homes tend to have higher amounts of particles in the ducts.
Why Clean in the Late Summer
Pollen proliferates the spring, and having the ducts cleaned will remove any residual allergens left inside them.
Mold proliferates in the warm, humid conditions of summer. Every time your air conditioner turns on, it's distributing mold spores throughout the ductwork, and some will take root. Once established, mold colonies thrive in the moderate temperature conditions of the ductwork.
Tightly closed homes are the rule in northern Indiana to keep heating bills low, and duct cleaning may be the key to fresher, healthier indoor air.
Air blows more easily through clean ducts, which increases the efficiency of your HVAC system.
Who to Hire
A licensed HVAC contractor has the tools and training to clean the ducts without damaging them or stirring up the debris unnecessarily. Be very careful of offers from unlicensed companies who state they'll clean your ducts quickly and inexpensively. The ducts are the lungs of your home, and damage to them could be expensive to repair.
Duct cleaning will give your family better indoor air quality for a healthier environment for the cold season ahead. For more information, contact Hartman Brothers Heating & Air Conditioning, proudly serving Fort Wayne homeowners.
Our goal is to help educate our customers in New Haven, Indiana and surrounding Fort Wayne area about energy and home comfort issues (specific to HVAC systems). For more information about duct cleaning and other HVAC topics, download our free Home Comfort Guide or call us at 260-376-2961.