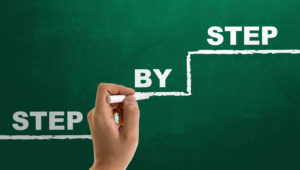 Although balmy spring weather may still seem far off, winter can't last much longer, so you'll soon switch from heating to cooling your home. This seasonal transition also signals that it's time to tackle the following essential end of winter maintenance tasks for your HVAC system.
Schedule Spring Service
Before you start running your cooling equipment, schedule a system tuneup that includes checking the refrigerant level, cleaning the evaporator and condenser coils, and flushing the condensate drain line. These and all the other tasks a technician completes during a system maintenance visit ensure that your HVAC system stays working efficiently and reliably throughout the summer.
Consider Duct Cleaning
When your home is closed up during the winter, it's easy for dust and debris to accumulate in the ductwork. If anyone in your household suffers from allergies, asthma or other respiratory issues, you can curb the amount of dust circulating in the air supply by having the ductwork professionally cleaned at the end of the heating season.
Shut Down the Furnace
If you have an older furnace or boiler with a pilot light instead of an electronic ignitor, it's wise to shut off the pilot control and close the gas valve when heating season is over to avert any risk of gas leaks. Doing so also keeps corrosion from forming inside the combustion chamber, and prevents unnecessary gas consumption over the summer months.
Check Your HVAC Registers
The transition between heating and cooling is a good reminder to check the supply and return registers in every room to make sure they're open and unobstructed, and then vacuum/dust them to ensure that conditioned air can flow freely.
Replace the Furnace Filter
Forced-air central heating and cooling systems share a single air handler that contains a filter to trap debris that can harm sensitive components. This means that inspecting the filter monthly and replacing it when there's any visible sign of debris accumulation is necessary throughout both the heating and cooling seasons.
For expert assistance with end of winter maintenance in your Fort Wayne home, contact us at Hartman Brothers Heating & Air Conditioning.
Our goal is to help educate our customers in New Haven, Indiana and surrounding Fort Wayne area about energy and home comfort issues (specific to HVAC systems). For more information about maintenance and other HVAC topics, download our free Home Comfort Guide or call us at 260-376-2961.