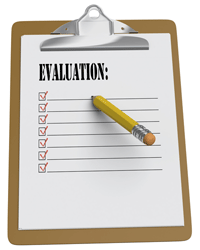 While you can have an energy evaluation performed any time of year, fall is a particularly good time because the bitter Indiana winter is on its way. If you implement the points brought up in an energy evaluation, you could put 5 to 30 percent of your energy bills back in your pocket.
Have your system and needs assessed prior to the heating season by hiring a professional to perform the following tasks:
Exterior assessment: The energy auditor looks for problems under the eaves and anywhere two building materials come together. If there's not a tight fit, you're losing energy – and money.
Attic inspection: From a loose-fitting attic hatch to unsealed floor penetrations to lack of insulation, the attic could let huge amounts of cold air into your home. An energy auditor checks out the attic to see if any of these problems exist.
Furnace check: As the equipment ages, its efficiency decreases. It may be advantageous to replace an aging unit instead of paying to keep it running. Perhaps all it needs is a filter change to improve airflow and efficiency.
Water heater examination: An older unit with sediment buildup could perform far below its energy-efficient potential. Also, if the water heater isn't insulated, it's wasting energy.
Ductwork assessment: Tightly sealed joints and insulation are critical for delivering conditioned air where it needs to go without leaking or experiencing heat loss on its way. The average home's ductwork has significant leaks that raise energy bills.
Blower door test: All windows and doors are closed and a special fan is fitted to the front door. It depressurizes the house and encourages air to seep in through all the gaps and cracks you didn't know about.
Leak inspection with an infrared camera: With the blower door test going, the energy auditor uses an infrared camera to easily spot air leaks. This sort of thermal scanning also can detect areas where insulation is lacking.
With the energy evaluation complete, you have a comprehensive list of where to make improvements to stop air leaks and improve energy efficiency. To schedule an energy evaluation for your Fort Wayne area home, please contact us at Hartman Brothers Heating and Air Conditioning.
Our goal is to help educate our customers in New Haven, Indiana and surrounding Fort Wayne area about energy and home comfort issues (specific to HVAC systems).  For more information about energy evaluations and other HVAC topics, download our free Home Comfort Resource guide.
Image courtesy of Shutterstock