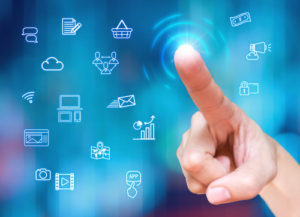 Is it about time to replace the HVAC system in your Fort Wayne area home? If so, you're probably curious about what improvements have been made to air conditioners and furnaces in the decade or two since your system was made.
You will be happy to know that the industry has come a long way, from improved efficiency to digital features and more. The exact features you'll want will depend on your personal needs, but it's good to know what your options are. Here are some features to consider:
Programmable thermostats. If there's one digital feature that will make your life easier, the programmable thermostat is it. You can program different temperatures for day vs night, or periods of time when the house is empty vs. when everyone's home. Since the thermostat handles changing the temperature, you never have to worry about forgetting to change it and running up a high energy bill as a result.
Variable speed air handlers. Older systems have two settings for air flow: on and off. Variable speed air handlers adjust air flow as needed without ever having to completely shut it off. This saves electricity while keeping your home more comfortable.
Whole-home humidifiers. These systems work within your HVAC system to control the humidity in your home. Many models offer a digital control that lets you find a comfortable level of humidity in your home. Not only can humidifiers help you breathe better, but they can also save your furniture, walls, and flooring from damage.
A filter light. Although this feature seems simple, it can have a powerful benefit to your HVAC system. Dirty filters cause wear on your air conditioner or furnace's machinery. Filters are easy to change. The only problem is remembering to do it. A filter light will come on after a set number of hours of filter use, reminding you to change out your filter.
Many other improvements in HVAC comfort and efficiency are available, as well. For more information about digital features and other improvements to look for in a new HVAC system, contact Hartman Brothers Heating & Air Conditioning.
Our goal is to help educate our customers in New Haven, Indiana and surrounding Fort Wayne area about energy and home comfort issues (specific to HVAC systems). For more information about digital HVAC system features and other HVAC topics, download our free Home Comfort Guide or call us at 260-376-2961.
Credit/Copyright Attribution: "weedezign/Shutterstock"