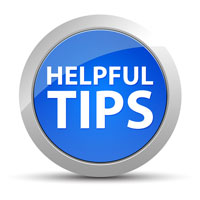 Whether your gas furnace is old or new, it will only be as efficient as the environment it's placed in. Simple energy-saving habits, such as changing your filter regularly, are just as important as broader efficiency upgrades, like air sealing and insulating your home. The following tips can help your furnace reach and maintain peak efficiency for greater comfort and lower energy bills.
Check the Filter
An air filter is a simple device, but it plays a vital role in the operation and efficiency of your HVAC system. Regular filter changes and cleanings can protect furnace components from debris accumulation and decrease energy bills. Moreover, regular filter changes with a high quality filter can help your HVAC system remove allergens and particulates to boost indoor air quality.
Seal and Insulate
Drafts and inadequate insulation levels can increase the heating load on your furnace. Seal air leaks around windows, doors and attic hatch to lower the load and help your furnace heat more economically. Caulk and weatherstripping are practical tools to use with a long shelf life for long-term energy savings.
Programmable Thermostats
Your energy habits can impact energy bills and furnace operation. Smart turn-back/up periods can reduce energy consumption by up to 10 percent. If you're using a manual or digital thermostat, consider switching to a programmable device. Programmable thermostats can maintain consistent set-back/up periods. Just program temperature settings 5 to 10 degrees lower/higher during sleep hours and when you're at work.
Annual Maintenance
Furnaces require regular maintenance to operate economically. Parts wear and accumulate debris, which can cause damage and reduce efficiency. Your heat exchanger and venting need to be inspected for safe furnace operation, corrosion and damage, while your blower motor may need lubrication and calibration. Moreover, your air ducts should be checked for obstructions, leaks and damage, which can hinder airflow.
For more tips on how to make your gas furnace operate more economically in your Fort Wayne home, please contact the experts at Hartman Brothers Heating & Air Conditioning, Inc.
Our goal is to help educate our customers in New Haven, Indiana and surrounding Fort Wayne area about energy and home comfort issues (specific to HVAC systems). For more information about gas furnaces and other HVAC topics, download our free Home Comfort Resource guide.
Credit/Copyright Attribution: "GreyParrot/Shutterstock"