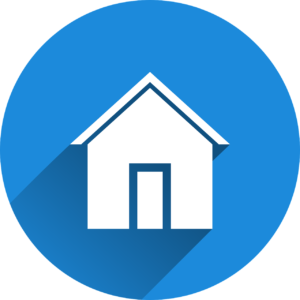 Boosting your home's insulation is one of the most cost-effective home improvement jobs you can invest in, especially in Fort Wayne's variable continental climate. Before you start, though, you'll need to find the best areas to insulate in your home.
Attic
Rising warm air can escape out the attic in winter and the sun's heat can leak in from the attic in summer. Good air sealing and insulation in the attic reduces these forms of energy loss. In the Fort Wayne area, your attic should have an R-49 to R-60 layer of insulation, meaning at least 17 inches of fiberglass batts.
Walls
If your walls feel cold to the touch in winter, they're underinsulated. One way to improve the insulation here is by adding an R-5 layer of insulative sheathing when you replace your siding. Another way is to add loose-fill (blown-in) insulation to the interior side of the wall. This type of insulation can be added through small holes, so there's no need to tear out the walls.
To find out which insulating method will work best for you and how much insulation you'll need, contact a heating and cooling technician for an energy audit.
Ducts
Although the ducts are one of the most overlooked areas to insulate, your home can benefit greatly from improvement here. Well air-sealed and insulated ducts are better able to maintain the temperature of the air they carry, so you can stay comfortable with more efficient thermostat temperatures. If your ducts are already air sealed, apply an R-6 layer of duct wrap or batt insulation to them.
Floors
Poorly insulated floors can make your home feel chillier in winter and can even cost you cool air in summer. Just as with the walls, loose-fill insulation makes it easy to improve your floor insulation with little damage to the surface. Air sealing and insulating your basement rim joints and your crawl space can also keep your floors more comfortable.
If you could use some help choosing areas to insulate, contact us at Hartman Brothers Heating & Air Conditioning in the Fort Wayne area.
Our goal is to help educate our customers in New Haven, Indiana and surrounding Fort Wayne area about energy and home comfort issues (specific to HVAC systems). For more information about insulation and other HVAC topics, download our free Home Comfort Guide or call us at 260-376-2961.
Credit/Copyright Attribution: "io-images/Pixabay"