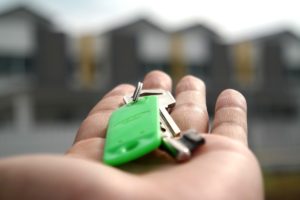 If you live in a community with an HOA (homeowner's association), it's entirely possible that they have HVAC requirements about individual and shared systems. In most cases, HOAs enforce these rules. Considering the comfort and costs that are at stake, it's helpful to be aware of them and conform to their guidelines.
Maintenance Issues
Some attached communities share an HVAC system, similar to the types that large commercial buildings use. Before you commit to buying an attached home with such a system, ask for clarification about who is responsible for its cleaning, maintenance, repair and replacement.
Ask to see the HOA's reserve statements. These records show how much the association has allocated for the replacement of the shared HVAC system. If it's underfunded, you could see a hefty increase in HOA fees in the event of a system breakdown or premature replacement.
Air Conditioners
All air conditioners need some kind of access to the outdoors to exhaust the heat the refrigerant removes from the indoors. Most use an outdoor condenser that compresses the refrigerant and exhausts the heat outdoors. These HVAC requirements can make them an HOA issue.
When you need to replace or add air conditioning to your home, the noise level of the outdoor condenser will be a consideration, especially if you live in a community where the homes are close together. Some types of cooling systems are remarkably quiet like ductless mini splits, which offer exceptional energy efficiency and space-savings in high density settings.
Mini splits with quiet features use inverter technology that reduces the noise levels. Instead of turning on and off frequently, this technology slows them down and increases their speed based on cooling needs. They seldom shut off completely during the cooling season, avoiding that loud lurch when a typical condenser first starts.
If you live in or are thinking about living in a community with an HOA, it's important to be aware of its HVAC requirements. For more information, contact Hartman Brothers Heating & Air Conditioning, providing HVAC services for Fort Wayne homeowners.
Our goal is to help educate our customers in New Haven, Indiana and surrounding Fort Wayne area about energy and home comfort issues (specific to HVAC systems). For more information about HVAC requirements and other HVAC topics, download our free Home Comfort Guide or call us at 260-376-2961.
Credit/Copyright Attribution: "mastersenaiper/Pixabay"