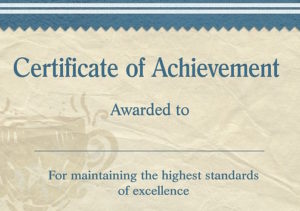 When you need installation or service on an air conditioner or furnace, you'll want to know what sort of HVAC certifications the technician brings to the job. Working on today's sophisticated systems is not a position for someone who's learning on the job or only doing it as a part-time sideline.
You want to do business with an HVAC contractor who's acquired major industry certifications and who hires field techs who've been tested and certified by accepted training programs. Before the technician knocks on your door to service your home cooling or heating system, check for one or more of these respected HVAC certifications.
ACCA
The Air Conditioning Contractors of America is the leading industry organization. The ACCA standardizes business practices as well as publishing technical standards for HVAC installation and service. It also conducts ongoing research to keep contractors and others in the industry informed and up to date on evolving technology. Any HVAC contractor in business to provide professional service as a long-term member of the community will proudly display ACCA certification.
NATE Certification
To verify training and skills of HVAC field technicians, the North American Technician Excellence program tests and certifies the individuals who do the hands-on work on your air conditioner and furnace. Candidates for NATE certification must pass a comprehensive examination on HVAC theory and expertise, as well as a secondary exam focused on an area of specialization
EPA 608
Did you know your air conditioner utilizes chemicals that are strictly controlled by the Environmental Protection Agency? The refrigerant that circulates through the system can be handled and installed only by contractors and technicians that hold EPA 608 certification. Getting it requires completing the EPA application process as well as successfully passing an examination on environmentally safe use of A/C refrigerants. EPA 608 certification isn't merely a sign of a professional HVAC contractor, it's also the law.
Hartman Brothers is proud to hold major industry HVAC certifications like the ACCA as well as hire technicians certified by NATE. We're also fully in compliance with EPA 608 certification.
Our goal is to help educate our customers in New Haven, Indiana and surrounding Fort Wayne area about energy and home comfort issues (specific to HVAC systems). For more information about HVAC certifications and other HVAC topics, download our free Home Comfort Guide or call us at 260-376-2961.
Credit/Copyright Attribution: "ArtsyBee/pixabay"