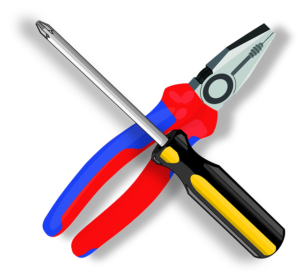 When it comes to regular HVAC maintenance, many homeowners want to do as much as they can on their own. However, there are certain aspects of HVAC system maintenance that must be performed by a trained and experienced technician.
Things You Can Do On Your Own
Here are a few routine items you can take care of on your own prior to calling your HVAC technician:
Routinely replace or clean HVAC air filters. A clogged air filter can impact your unit's performance and replacing it with a clean filter can lower its energy efficiency by as much as 15 percent.
Check the condensate drain channels for clogs. Clogged drains can lead to water leaks and reduced HVAC efficiency. Passing a stiff wire through the drain channels on an occasional basis can help prevent them from clogging.
Remove dirt and debris near the HVAC condenser cabinet. Falling leaves, grass clippings and foliage can block airflow around the condenser.
What to Leave to the Professionals
Although there are many things you can do to keep your HVAC system in great shape, there are plenty of HVAC maintenance tasks that should be left up to the professionals. These include:
Cleaning the air conditioner coils. The evaporator coil can get dirty over time, but the delicate fins on the coil can make the cleaning process tricky for DIY-ers. The pros will have the right tools to tackle the job without damaging the coils.
Checking and adjusting refrigerant levels. Too much or too little refrigerant can cause problems for your HVAC system, but checking and adjusting refrigerant levels should also be left to the pros.
Lubricating moving parts. Blower fan motors and other moving parts can fail without lubrication.
Checking for faulty electrical connections. Checking electrical connections also carries a risk of shock, so it's best for a trained HVAC technician to handle this job.
For more HVAC maintenance tips, contact the pros at Hartman Brothers Heating & Air Conditioning, proudly serving the Fort Wayne area since 1963.
Our goal is to help educate our customers in New Haven, Indiana and surrounding Fort Wayne area about energy and home comfort issues (specific to HVAC systems). For more information about HVAC maintenance and other HVAC topics, download our free Home Comfort Guide or call us at 260-376-2961.
Credit/Copyright Attribution: "OpenClipartVectors/Pixabay"