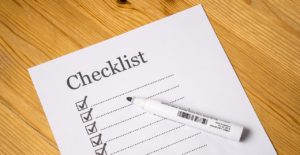 Bustling holiday parties and Fort Wayne's cold winters take a lot out of your HVAC system, so the start of the new year is the perfect time to catch up on HVAC maintenance.
Change the air filter
With a houseful of guests, lots of cooking, and candles for ambiance, your furnace air filter has no doubt picked up more dust and debris than usual. Pull out your filter and hold it up to a light source. If you can't see light through the filter, put in a new one. If it's a 1-inch fiberglass filter that's been there for more than a month, replace it unless it's clearly clean.
Inspect for damage
Check over your system for any damage that may have occurred while your home was buzzing with guests, especially if your guest list included kids and pets. Make sure all your air registers are open and not obstructed by curtains or furniture someone decided to move. Use a flashlight to check foreign objects that might have accidentally fallen in.
Review your thermostat settings
If you programmed your thermostat to reflect a busy schedule of holiday travel and vacations that meant you were hardly ever home, readjust your settings so you'll have sufficient heat for your calm January evenings at home.
Brush off the outdoor unit
If you use a heat pump, storm debris stuck to your outdoor condenser unit will bring down your heating system's efficiency. Go out and remove leaves, twigs, and other debris from the unit. If the exterior fins are very dirty, use a stiff nylon brush to clean them. Straighten out any bent exterior fins using a fin comb from a home improvement store.
Consider a maintenance plan
Signing up for an HVAC maintenance plan gives you benefits such as priority scheduling for annual inspections, favorable pricing on repairs, and discounts on new equipment. January is a good time to find new maintenance plans on offer.
For more HVAC maintenance tips, talk with us at Hartman Brothers Heating & Air Conditioning wherever you are in the Fort Wayne area.
Our goal is to help educate our customers in New Haven, Indiana and surrounding Fort Wayne area about energy and home comfort issues (specific to HVAC systems). For more information about HVAC maintenance and other HVAC topics, download our free Home Comfort Guide or call us at 260-376-2961.
Credit/Copyright Attribution: "TeroVesalainen/Pixabay"