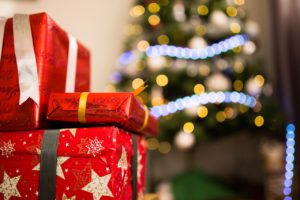 Between lower temperatures, fewer daylight hours and more time spent inside, energy usage in your Fort Wayne home can rise significantly during the winter. There are, however, several simple things you can do to make your home more efficient, resulting in lower energy bills.
Have Your Heating System Serviced
A heating system that has been properly maintained will run more efficiently, cost less to operate and have a longer life. At least once a year, you should have a professional HVAC technician inspect your system and perform routine maintenance, such as cleaning the burners on a furnace, changing the air filter, inspecting the flue and lubricating the blower motor and pulleys. Between visits, you should also check the air filter yourself monthly, replacing it as needed.
Seal and Insulate Your Home
The heating system cannot perform well if the house is drafty or cannot hold the heat. Use weatherstripping, caulk or expanding foam to seal around windows, doors, plumbing penetrations, wiring holes and other exterior openings. Have your insulation inspected and add more if necessary. Consider having an energy evaluation performed so that you know where to focus your efforts.
Add a Programmable Thermostat
A programmable thermostat can automatically adjust the temperature while you are away from home or asleep, which can lower energy bills by over 10 percent. For the most savings, set the thermostat as low as possible while you are home, and reduce the temperature 10 to 15 degrees while you are away from home or asleep.
Use Efficient Lighting
Replace older incandescent light bulbs with CFLs or LEDs to reduce lighting costs by up to 80 percent. Also, replace older holiday lights with LED versions and place them on a timer to save more energy.
Add Insulated Curtains or Drapes
Use insulated curtains or drapes to keep the heat in at night, and open them during the day on south-facing windows to absorb heat from the sun.
For more tips that can lead to lower energy bills, talk to our team at Hartman Brothers Heating & Air Conditioning, serving Fort Wayne and the surrounding areas.
Our goal is to help educate our customers in New Haven, Indiana and surrounding Fort Wayne area about energy and home comfort issues (specific to HVAC systems). For more information about lowering energy bills and other HVAC topics, download our free Home Comfort Guide or call us at 260-376-2961.
Credit/Copyright Attribution: "pexels/Pixabay"