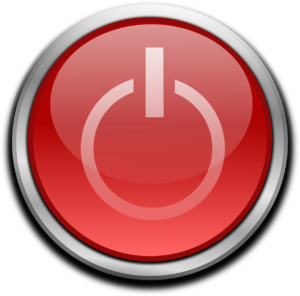 We here in the Midwest know that powerful winter storms are likely to move through every year, and that means being ready for them. Sometimes, those storms bring major inconveniences, such as an interruption in power. Trees fall onto power lines, or the lines snap under the weight of ice. Sometimes, the power grid is so overburdened that sections of the Midwest experience long periods without electricity.
Read on to learn how to be ready if you experience a power outage.
Getting Ready
Have your survival plan in place, and discuss it with your family. Make a list of all the things you will need, such as the following.
1. Essential medications.
2. First aid kit.
3. Food. Plan to survive at least 72 hours. Choose simple, non-perishable food that's easy to prepare. Camping food in packets is easy to store and to cook.
4. Lanterns and flashlights, and enough batteries to keep them going. It's best to avoid the use of candles.
5. Emergency radio, battery-powered. Use this radio to follow the weather and find out about any emergency planning developments.
6. Something to cook on: camp stove, barbecue grill or even a fire pit. Whatever type of stove you use, if it is combustion-powered, use it outdoors as otherwise you may expose your family to carbon monoxide fumes. Be sure to stock up on charcoal or propane.
7. Blankets, sleeping bags and extra warm clothing.
8. Water. Your water will probably keep running but just in case, keep an emergency supply on hand for drinking.
9. For fireplaces and wood- or pellet-powered stoves, enough wood or pellets to get you through at least three or four days.
10. Generator. Homeowners are increasingly turning to generators, either portable or backup, but remember neither type can be used indoors. Backup generators must be wired into your electrical system by a professional electrician. Do not use these in garages, as combustion gases can waft into your living space.
To learn more about surviving a power outage, contact Hartman Brothers Heating and Air Conditioning, serving Fort Wayne, Aboite and New Haven.
Our goal is to help educate our customers in New Haven, Indiana and surrounding Fort Wayne area about energy and home comfort issues (specific to HVAC systems). For more information about power outages and other HVAC topics, download our free Home Comfort Guide or call us at 260-376-2961.
Credit/Copyright Attribution: "openclipart-vectors/Pixabay"