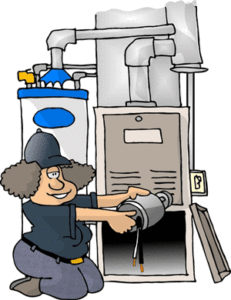 Now that spring is well underway, and winter is receding in the rear-view mirror, it's a good time to assess whether you need to upgrade your home's heating system. Spring just happens to be the best time to replace a furnace for several reasons. They include:
You can get better deals in the off-season. The last thing on most people's minds as the weather warms up is "I've got to replace the furnace!" With the demand low, you have a better chance of finding a good deal on a furnace. You may even be able to get a higher-efficiency model for the same price as you'd pay for a mid-efficiency furnace in the fall or winter. Check with your trusted HVAC contractor on any rebates or tax incentives that might be available for a high-efficiency model.
More furnace options are likely to be available. Again, lower demand should translate into a wider selection. Also, since there's no urgency to get a new furnace installed in your home, you'll have more time to research your options, including determining what sort of advanced features might improve performance and efficiency.
If you replace a furnace in the spring, you'll save yourself from the aggravation of the furnace breaking down on a cold day in December or January, and having to pay extra for an emergency service call, or worse, having to survive in a cold house till an HVAC technician can make it out. And, as stated before, when you urgently need to replace a furnace, you'll likely have fewer options to choose from.
When you opt to upgrade your home's heating system, think about replacing your central air conditioning system as well. If you replace the heating and cooling systems at the same time, the new equipment should work together for better efficiency and performance. Buying them together also will be cheaper than buying them separately.
If you decide to replace your home's heating system this spring, we can help you find the right system for your Fort Wayne area home. Contact us at Hartman Brothers Heating & Air Conditioning.
Our goal is to help educate our customers in New Haven, Indiana and surrounding Fort Wayne area about energy and home comfort issues (specific to HVAC systems). For more information about furnace replacement and other HVAC topics, download our free Home Comfort Guide or call us at 260-376-2961.
Credit/Copyright Attribution: "Dennis Cox/Shutterstock"