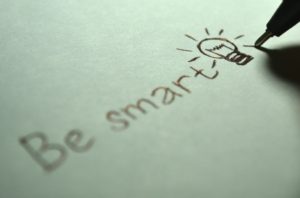 As the cost of energy continues to rise, it's highly likely that the cost of operating your HVAC system in the summer and the winter will keep getting more and more expensive. Concerns over the economic implications of this have paved the way for the development of smart HVAC systems. So what's a smart HVAC system and how does it affect your home comfort? Read on to find out.
What's a Smart HVAC System?
"Smart HVAC" is a general term referring to emerging products and technologies that make heating and cooling more consumer-friendly and energy efficient. A smart HVAC system has automated controls and advanced equipment that improve efficiency and enable precise monitoring of your indoor environment.
You can make your HVAC system smart by replacing outdated equipment with modern ones such as a smart thermostat, complex ventilation and air supply, and an optimized compressor that only runs when needed.
What is Its Impact on Home Comfort?
A smart system will give you more control over your comfort than a traditional system. Some systems have an enhanced temperature variability and heat or cool rooms more evenly and efficiently. Those with sensors and smart controls let you change the thermostat setting quickly using your smartphone.
A smart system will control heating or cooling in one or more rooms while turning off the vents in the other rooms that don't need to be heated or cooled. Some systems let you control mugginess on humid days.
Should You Invest in a Smart Heating and Cooling System?
The advanced features of a smart system allow you to control multiple aspects of your home's comfort. This can significantly lower your energy bills. Some studies have shown that a smart system can instantly reduce your energy bills upon installation.
Because of the energy and money you save, a smart HVAC system is a worthy investment for your home. If you'd like to know more about smart HVAC systems, contact us at Hartman Brothers Heating & Air Conditioning. We serve the Fort Wayne area.
Our goal is to help educate our customers in New Haven, Indiana and surrounding Fort Wayne area about energy and home comfort issues (specific to HVAC systems). For more information about smart HVAC systems and other HVAC topics, download our free Home Comfort Guide or call us at 260-376-2961.
Credit/Copyright Attribution: "Ramdlon/Pixabay"