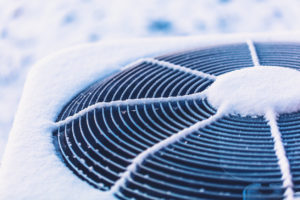 As the weather gets colder, it's time to think about how you're going to keep your outdoor HVAC unit safe from extreme temperatures, snow, and ice. These winter elements can end up damaging your unit, resulting in repairs or a replacement if it can't be fixed. Find out more about winter weather protection for the outdoor HVAC unit at your New Haven home.
Effects of Snow and Ice
Snow and ice can cause serious damage to outdoor HVAC units. Having snow pile up on or around your unit or having a layer of ice on it can affect the way it runs. Your outdoor HVAC unit will need to work harder in order to heat your home, which places a lot more strain on its components. When this occurs, your HVAC unit might end up with a shortened life span and need to be replaced.
Protecting Your Outdoor HVAC Unit
When you have an outdoor HVAC unit that you rely on for heating your home, it's important to take steps toward winter weather protection. This helps reduce the risk of serious and costly damage to your unit while also ensuring that you have dependable heat throughout winter. You can keep your outdoor HVAC unit safe from winter weather in the following ways:
Clear away snow: Clear snow off of the unit, and shovel it away from the sides and bottom, so that air flow won't be restricted.
Eliminate ice: Let ice thaw from your unit, and avoid using an ice pick or other tools to try and scrape it off, since this could cause damage. You can also use warm water to help it thaw. Keep in mind that outdoor HVAC units typically have a defrost cycle that helps clear away thin layers of frost and ice.
Check your gutters: Make sure that your gutters are clear of debris, or melting snow could end up dripping onto your HVAC unit below.
If you need help with winter weather protection for your HVAC unit, please contact Hartman Brothers. We offer high-quality HVAC services for homeowners in the New Haven area.
Our goal is to help educate our customers in New Haven, Indiana and surrounding Fort Wayne area about energy and home comfort issues (specific to HVAC systems). For more information about other HVAC topics, download our free Home Comfort Guide or call us at 260-376-2961.