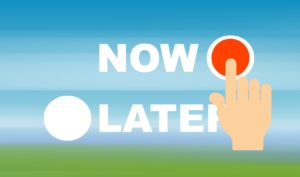 Winter can be the toughest time of year in our region, so you want to be sure your HVAC system is in good working order. It's always a good idea to create a fall maintenance list that includes tasks you can perform, as well as maintenance tasks for your HVAC tech. So let's get started here at the end of summer on some HVAC winter prep, before the first cold winds of fall start blowing.
Your HVAC Winter Prep List
Clean up around the outdoor air conditioning condenser unit. Clear away all leaves and other debris, fallen limbs, weeds and branches growing too close to the unit.
Cover the condenser -- or don't. You may customarily cover up the unit for winter with a tarp or other covering, and if that works well for you, fine. But do be advised, covering a condenser can be an invitation to rodents to set up shop for the winter. Damage to wiring can be the result. If you're concerned about excess snow or ice dam leaks into the unit, you might cover it with a piece of plywood, tied down securely.
Change the air filter. Fall is a great time to remove that dirty filter and replace it with a clean one. Follow up all through winter by changing the filter as needed.
Check the carbon monoxide monitors, to ensure they are working properly so you are protected from any leaks from your furnace. If you don't have CO monitors, have them installed.
Schedule fall furnace maintenance. Have your HVAC tech inspect your furnace. Specify that you want the heat exchanger, burners, ignition system, thermostat, air handler, ducts and venting looked at.
If you are able, check the flue, chimney or other exhaust pipes on the tops of your home. Look for birds' nests that might be clogging them. If you have a chimney, you may want to have it professionally cleaned prior to the winter heating season.
To learn more about HVAC winter prep for your system, contact Hartman Brothers Heating and AIr Conditioning of Fort Wayne.
Our goal is to help educate our customers in New Haven, Indiana and surrounding Fort Wayne area about energy and home comfort issues (specific to HVAC systems). For more information about HVAC prep and other HVAC topics, download our free Home Comfort Guide or call us at 260-376-2961.
Credit/Copyright Attribution: "geralt/Pixabay"