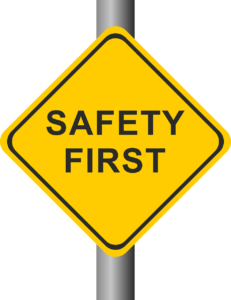 Whether you are handy and do most of your home's repairs or hire someone else to do them, you need to pay attention to attic safety. Most attics are a maze of wires, pipes and cables, as well as a no-man's land of hazards, from high heat to insects to potentially harmful materials such as insulation or asbestos.
Whenever you work in the attic, you need to be mindful of your safety. If you hire someone to work for you, such as an HVAC professional, you need to ensure the attic is as free of hazards as you can manage.
Attic Safety Tips To Live By
1. Wear protective clothing. Wear long sleeves and pants (in breathable fabric) to protect your limbs from itchy insulation, any undetected spiders lurking about or protruding nails. It's also a good idea to wear a hard hat in cooler times, although in the summer, you may want to switch to a cap. Wear sturdy sneakers with tread so you aren't as likely to slip. Depending on the type of job you're doing, you may also want to wear goggles and a face mask or respirator.
2. Keep as cool as possible. Temperatures in attics can soar in the summer, reaching highs of 150 degrees. Wear clothing that breathes and wicks sweat if possible. Use a fan to keep the air circulating.
3. Plan your job ahead of time. Figure out what tools you'll need so you can minimize your trips up and down the ladder or stairs by having everything you need easily accessible.
4. Provide adequate light. Unless you have lighting installed, you'll need a work light or lamp to shed light on any potential dangers.
5. Cover joists with a board. It's easy to forget where you're putting your feet, and you don't want to go crashing through the ceiling. Use a thick board that can hold your weight.
To learn more about safety in attics, contact Hartman Brothers Heating and Air Conditioning. We provide quality service to our customers in Fort Wayne and the surrounding area.
Our goal is to help educate our customers in New Haven, Indiana and surrounding Fort Wayne area about energy and home comfort issues (specific to HVAC systems). For more information about attic safety and other HVAC topics, download our free Home Comfort Guide or call us at 260-376-2961.
Credit/Copyright Attribution: "succo/Pixabay"