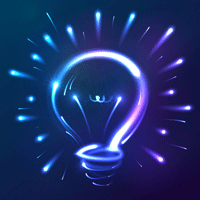 The accumulation of mold in your home can have a negative effect on the quality of your air, and it can be especially harmful to any household members who suffer from respiratory issues, such as allergies or asthma. One way to control mold growth is by installing UV lights, which can work by either filtering mold from circulating air or preventing buildup in your HVAC system.
Filtering Your Air
Ultraviolet lights are highly effective in cleaning your air because mold and other organic pollutants have no way of defending themselves from ultraviolet radiation. Once exposed, they're broken down, rendering them inert.
You can filter mold spores from your air by installing UV lights within your HVAC system. This way, as air circulates through your home's ductwork, the spores that come along with it will pass through the UV radiation emitted by these high-intensity lights. This process will substantially lower the number of mold spores and other pollutants found in your home's air.
Treating Your HVAC System
Many homeowners don't realize that mold growth is a common occurrence in their HVAC system due to the accumulation of moisture that occurs near certain components. This mold will often find its way into your home as air is distributed. You can prevent this growth by positioning UV lights in such a way that these components are constantly treated by the radiation. By treating these areas, mold will not have a chance to grow.
Also, keep in mind that newer models of UV lights are more energy-efficient. Instead of being forced to remain on full power, the amount of power being used raises and lowers as needed.
For more expert advice on installing UV lights, or if you have any other questions related to home comfort, please don't hesitate to contact the friendly professionals at Hartman Brothers Heating & Air Conditioning, Inc. We've been serving the HVAC needs of Fort Wayne and the surrounding area since 1963.
Our goal is to help educate our customers in New Haven, Indiana and surrounding Fort Wayne area about energy and home comfort issues (specific to HVAC systems). For more information about mold prevention and other HVAC topics, download our free Home Comfort Resource guide.
Credit/Copyright Attribution: "art_of_sun/Shutterstock"