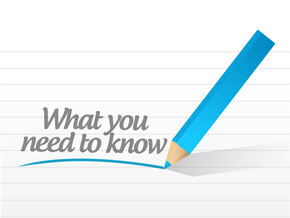 Planning an A/C replacement before your old system breaks down can be a smart choice if you've been having a lot of problems recently with your air conditioner. There are a few things you should keep in mind, though, when you are thinking about buying a new one, such as:
The economics of repairing your current system vs. replacing it.
Deciding whether to replace the whole system or just parts of it.
How much capacity you will need with a new system.
What type of air conditioner, and of what efficiency level, you should get.
Repair vs. Replace
An old system that breaks down constantly is probably a good candidate for replacement sooner rather than later due to increased maintenance costs. An A/C that is perhaps 5-10 years old may just need a thorough repair job instead of replacing it relatively early in its lifespan. Whether it's still under warranty should figure into your decision.
Component Replacement
If you do need to replace your air conditioner, you may be able to get away with just replacing parts of it, such as the compressor, evaporator coil, air handler motor, or the lines running into your house. However, in most cases, you'll lose efficiency and run into operational problems if you try to match incompatible components without paying the high cost of a retrofit.
Capacity
You need to know how much space a certain model can cool if you're planning an A/C replacement. Getting a system that isn't too small is vital, but getting one that's too big can end up wasting you money in the initial purchase and on your utility bills. Oversized systems tend to waste energy, stress parts and provide poor humidity control.
Type of System
While many homes have central A/C, you may want to consider installing a ductless system in a new addition or converted garage or attic. This can be cheaper than running the duct system that much further, and save you from buying a higher capacity unit. As for efficiency, you'll save money over the long run if you choose an A/C with a Seasonal Energy Efficiency Ratio (SEER) of 16 or more.
To learn more about how we can help you stay comfortable in your Fort Wayne area home,  please contact us at Hartman Brothers Heating & Air Conditioning. We have the expertise needed to make sure your job is done right the first time.
Our goal is to help educate our customers in New Haven, Indiana and surrounding Fort Wayne area about energy and home comfort issues (specific to HVAC systems). For more information about A/C replacement and other HVAC topics, download our free Home Comfort Resource guide.
Credit/Copyright Attribution: "alexmillos/Shutterstock"