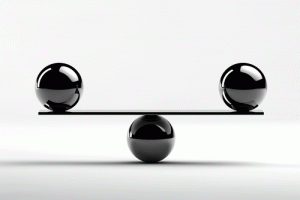 If you've noticed your HVAC system running longer than normal or if certain areas of your Fort Wayne home always seem cooler or hotter than the rest, you could have an air balancing problem. Your heating and cooling system needs to be able to deliver hot or cold air to all parts of your home evenly. When this doesn't happen, it indicates that the air from your HVAC system isn't being distributed properly throughout your home.
What Causes Air Balancing Problems?
Problems with air distribution can occur due to issues with your ductwork or vents that prevent hot or cold air from reaching certain parts of your home. Blockages in ductwork or vents or improperly installed ducts can cause this to happen, which can result in some parts of your home being left unheated during winter or staying too hot during summer. When the air in your home isn't balanced correctly, your HVAC system can also end up running more often, which causes more wear and tear that can shorten its lifespan considerably. Air distribution problems can also cause stale air to be recirculated in some parts of your home, leading to poor indoor air quality.
How Can Air Balancing Be Fixed?
HVAC professionals can perform a thorough inspection of your ductwork and vents to determine the cause of an imbalance. After this is done, you might need to have changes or adjustments made to your existing ductwork, especially if it wasn't installed correctly. Fixing the problem might also involve moving dampers inside your ducts in order to improve the flow of warm or cold air through them. This helps ensure that all areas of your home receive enough airflow, which improves its comfort levels and prevents your HVAC system from running too often.
If you have an air balancing problem in your home, contact Hartman Brothers Heating & Air Conditioning. We've been providing reliable HVAC services to homeowners in the Fort Wayne area since 1963.
Our goal is to help educate our customers in New Haven, Indiana and surrounding Fort Wayne area about energy and home comfort issues (specific to HVAC systems). For more information about air balancing and other HVAC topics, download our free Home Comfort Guide or call us at 260-376-2961.
Credit/Copyright Attribution: "kasiastock/Shutterstock"