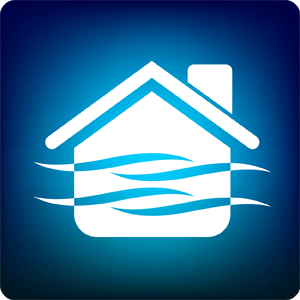 Is your HVAC equipment in good working condition but you're having problems with temperature inconsistencies, humidity control and high energy bills? These types of issues are often related to poor air balancing in an HVAC system.
Fortunately, there are steps a knowledgeable HVAC pro can take to correct air balance issues that can improve your system's performance and energy consumption and boost your comfort too.
HVAC Air Balancing Basics
The process of air balancing your HVAC system consists of assessing and testing and making necessary adjustments to fine tune airflow. First, a pro visually inspects the ductwork system to find any deficiencies like disconnections, loose joins, damaged or crushed sections, deteriorated or missing insulation and other potential sources of air leaks. Next, the technician uses specialized tools to conduct various tests and take measurements such as:
Checking the static pressure on both the supply and return sides with a manometer.
Measuring the exact volume of air flow at each supply and return register using a balancing or flow hood.
Assessing the moisture content and air temperature with a hygrometer to gauge heat gains and losses and check for humidity issues.
Based on the above-mentioned test results and the information gathered, a pro can tell you about any issues that need to be addressed and what steps need to be taken to improve air flow through your HVAC system. These might include:
Adjusting the blower speed
Installing additional return ducts
Making adjustments to your added air cleaning/filtration unit.
Adjusting the existing or adding more duct dampers
Topping up a low air conditioner refrigerant charge.
Cleaning the A/C evaporator coil.
Correcting deficiences, sealing and insulating the ductwork.
Once all the required improvements are made, a pro then performs followup tests to ensure that the HVAC system's air flow is properly balanced. Once it's back in balance, you should see an improvement in energy efficiency, as well as better temperature and humidity control and a more comfortable home environment.
To learn if air balancing the HVAC system in your Fort Wayne home is necessary, contact us today at Hartman Brothers Heating & Air Conditioning.
Our goal is to help educate our customers in New Haven, Indiana and surrounding Fort Wayne area about energy and home comfort issues (specific to HVAC systems). For more information about air balancing and other HVAC topics, download our free Home Comfort Guide or call us at 260-376-2961.
Credit/Copyright Attribution: "attem/Shutterstock"