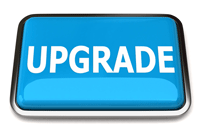 Indiana's harsh winters and sweltering summers keep your HVAC system working hard for much of the year. Those long months of heavy use make professional, annual service for your HVAC system essential. By investing in an annual HVAC service plan, you'll enjoy a number of benefits.
Early detection of operational problems – Not all maintenance issues produce obvious signs. Some, like a cracked heat exchanger and loose gas or electrical connections, may worsen silently until they cause even greater damage or shut down your system. Worse yet, they put you at risk for house fires and carbon monoxide poisoning. During an annual inspection, an HVAC technician will ensure your system's operating correctly and safely.
Improved efficiency – Even if your system is free from defects, it may still not be running as efficiently as it could be. Issues such as dirty or leaky ductwork, insufficient lubrication, and an improperly calibrated thermostat can reduce your system's efficiency and increase your energy bills.
Convenience – It's easy to forget about the need for HVAC maintenance until the heating or cooling season has started. By then, you may be tempted to skip it altogether, which puts your system at risk. There's also a chance you may not have budgeted for HVAC maintenance. With an annual service plan, you'll get the convenience of paying in monthly installments so your yearly tuneups are already planned and in your budget.
Lower costs – A service plan gives you discounts on routine and emergency services, as well as trip charges and any parts and labor needed for repair work. It's the most cost-effective way to get annual service for your HVAC system.
Depending on the service plan you choose, you'll get:
A furnace tuneup
Discounted service rates
30-day to complete labor warranty
Discounts on equipment
10 to 20 percent discount on repair parts
Discounted or waived trip charges
To sign up for a money-saving maintenance plan or to schedule annual service for your HVAC system, please contact us at Hartman Brothers Heating & Air Conditioning. We've been providing reliable HVAC care in the Fort Wayne area since 1963.
Our goal is to help educate our customers in New Haven, Indiana and surrounding Fort Wayne area about energy and home comfort issues (specific to HVAC systems).  For more information about annual service and other HVAC topics, download our free Home Comfort Resource guide.
Image courtesy of Shutterstock