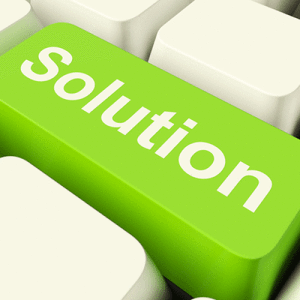 Many homeowners wanting to create more space out of an existing home look toward the attic. It's not serving any other purpose, so why not turn it into a bedroom or office? One of the main considerations when undertaking such a project will be figuring out how to keep the attic cool. Attics get very hot during the summer as a result of the confined upper space and direct sunlight on the roof above. Following are some cooling solutions for your attic remodel, and the first two should work in tandem with other cooling options.
Ventilation
With any attic, remodeled or not, effective ventilation is key. This can range from properly sized and placed attic vents to an attic fan that actively exchanges hot, stale indoor air with fresh outside air.
Air Sealing and Insulation
You'll need to seal air leaks between the living spaces below and the attic, as well as add sufficient insulation. This will keep the naturally rising heat from downstairs living spaces from infiltrating the attic.
Use Your Existing A/C System
If your home's air conditioning system has sufficient capacity, you should be able to extend the ductwork into the attic. With this strategy, it's important to make sure the blower fan has enough power to send cool air upward into the attic. If possible, this option should be paired with a zoning system, with the remodeled attic given its own thermostat and controllable duct damper. Without independent temperature control, the A/C will switch off in the cooler downstairs before the attic is adequately cooled.
A Separate A/C in the Attic
Consider installing a dedicated air conditioning system in the attic -- either a small traditional system or a ductless mini split. These systems operate separately from the HVAC system in the main part of the house, and as such, have their own thermostat and programmable controls.
To discuss these or other cooling solutions for your attic remodel, please contact us at Hartman Brothers Heating & Air Conditioning. We're proud to serve the greater Fort Wayne area.
Our goal is to help educate our customers in New Haven, Indiana and surrounding Fort Wayne area about energy and home comfort issues (specific to HVAC systems). For more information about attic remodels and other HVAC topics, download our free Home Comfort Resource guide.
Credit/Copyright Attribution: "Stuart Miles/Shutterstock"