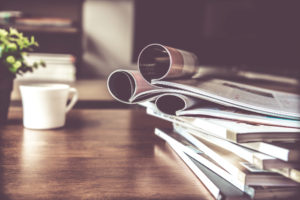 The HVAC industry has been expeditiously evolving in the last couple of years. Thanks to technological advancement, modern HVAC products outperform older ones by far. Even better, all signs point to a brighter future. One of the best ways to stay informed of the latest industry happenings is by following HVAC publications, like these.
ACHR News
The Air Conditioning, Heating and Refrigeration News is both an online news and print publication media outlet that educates subscribers on a variety of useful HVAC topics throughout the year. It offers breaking news, product reviews, video tutorials, instructional webinars, and market breakdowns.
HVAC Insider
The HVAC Insider keeps you informed about the industry expos, conventions, conferences and other events. It also reviews new products and potentially revolutionary technologies.
HVAC News
HVAC News rolls out press releases from the leading brands and the most recent corporate shakeups. You'll also find a calendar of expos and published studies that could change the HVAC industry.
Supply House Times
This is a print magazine and online publication covering a variety of topics in the contracting field. It has a section dedicated to HVAC, which provides product descriptions, general HVAC industry news, and classified ads.
Contractor Magazine
This online resource presents lots of information on mechanical contracting. It's also an excellent resource for staying up to speed with the latest HVAC technologies.
Contracting Business
This publication provides photo galleries of new products as well as analysis of new companies and technologies that are likely to have an impact on the industry.
These HVAC publications will help you keep up with the latest trends and technologies, allowing you to take advantage of them so you can maximize your indoor comfort and home's energy efficiency.
For any HVAC needs — including heating or A/C installation, repair, and service — in the Fort Wayne area, contact us at Hartman Brothers Heating & Air Conditioning.
Our goal is to help educate our customers in New Haven, Indiana and surrounding Fort Wayne area about energy and home comfort issues (specific to HVAC systems). For more information about other HVAC topics, download our free Home Comfort Guide or call us at 260-376-2961.