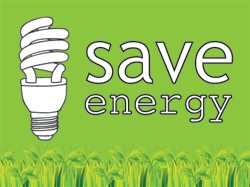 Learning how to buy a boiler is a rite of passage for many homeowners. Because this is not a purchase that needs to be made often, you might have to do some research to learn more about the available systems and which ones would be best for your home. You also have to decide what efficiency rating to look for to best maximize energy savings.
Some of the information you will need when learning how to buy a boiler includes:
Efficiency ratings – Boilers and furnaces are labeled with an AFUE rating that indicates how efficient the system burns fuel. AFUE stands for annual fuel utilization efficiency and higher numbers indicate better efficiency. For example, a rating of 92 percent means that the boiler converts 92 percent of the fuel used into heat energy. The remaining 8 percent is typically combustion byproducts that escape through the chimney or flue.
Condensing versus non-condensing – A boiler that uses condensing technology will operate more efficiently than one that does not. Condensing boilers capture heat and energy that would otherwise escape in the form of water vapor, and then use it, requiring less fuel consumption.
Boiler location – When possible, install the boiler indoors in a conditioned space in your home. When this is not possible, add insulation around the boiler to reduce heat loss through the sides of the tank.
Equipment costs – The cost of a new boiler varies depending on a number of factors, but typically more efficient systems are more expensive. While a higher price tag may not seem appealing, it's worth taking the time to estimate the lifetime costs of different options. In many cases, the additional cost of high-efficiency equipment is made up in monthly energy savings over the life of the system, saving you more money in the long run. Work with your contractor to estimate energy savings for different systems.
For more information about how to buy a boiler for your Fort Wayne area home, please contact us at Hartman Brothers Heating & Air Conditioning. We can help you learn about all the various options so you can make an informed decision about this important purchase. Contact us any time with questions or to schedule a consultation.
Our goal is to help educate our customers in New Haven, Indiana and surrounding Fort Wayne area about energy and home comfort issues (specific to HVAC systems).  For more information about boilers and other HVAC topics, download our free Home Comfort Resource guide.
Image courtesy of Shutterstock