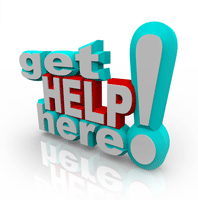 Choosing an HVAC contractor can be challenging, but Hartman Brothers makes it easy with our three-point promise. Whether you purchase a new system or sign up for annual maintenance, you can be sure that we are committed to keeping every customer satisfied.
1.  We promise to meet your home comfort needs.
Although every system is different, there are some universal criteria that we meet every time. We promise to:
Improve your home comfort
Improve energy efficiency and reduce your heating and cooling costs
Reduce the cost of water heating
Reduce dust and other allergens in your home
Make it easier for you to control humidity levels
Make your heating and cooling system quieter
Reduce the cost of maintenance and repairs
Keep your family safe and comfortable
We want you to be confident that your heating and cooling system is operating safely, efficiently and reliably.
2.  We promise to do the job right.
We guarantee that your installation or service will be done correctly by a qualified professional.
3.  We promise to provide quality service for the life of your system.
Our service doesn't end when the sale is complete. We continue to provide the service you need, when you need it. Our preventive maintenance plans ensure that you get the most value from your investment and year-round home comfort.
Next time you are faced with choosing an HVAC contractor in the Fort Wayne area, call the professionals at Hartman Brothers Heating & Air Conditioning. We promise you won't be disappointed. Contact us any time to schedule service, or just to ask for expert advice.
Our goal is to help educate our customers in New Haven, Indiana and surrounding Fort Wayne area about energy and home comfort issues (specific to HVAC systems).  For more information about choosing an HVAC contractor and other HVAC topics, download our free Home Comfort Resource guide.
Image courtesy of Shutterstock